Students' Union Awards 2018
25 Apr 2018
University staff invited to celebrate the great work of our colleagues and students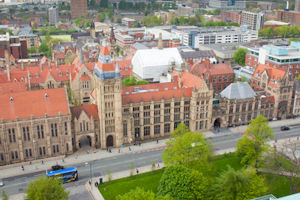 The Students' Union Awards celebrate all the amazing activities that happen across campus every year. With over 50 awards handed out to the best of the best, the awards recognise both students and staff who excel at what they do.
Across two nights, awards will be handed out for Best Lecturer, 21st Century Curriculum Creator, Most Supportive Staff Member, Most Innovative Event, Campaign of the Year, and many more!
They are:
Tuesday, 8 May: Teaching, Volunteering, Fundraising and Communities Awards Ceremony
Wednesday, 9 May: Media and Societies Awards Ceremony
If you would like to join the Students' Union for one or even both nights of celebrations, music, food and drink at Manchester Academy, contact:
The events start with drinks and food at 5pm, followed by the awards ceremony, and an after party from 8pm.