Making a Difference Awards - cast your vote
10 Apr 2018
Vote for the Outstanding Contribution to Environmental Sustainability Award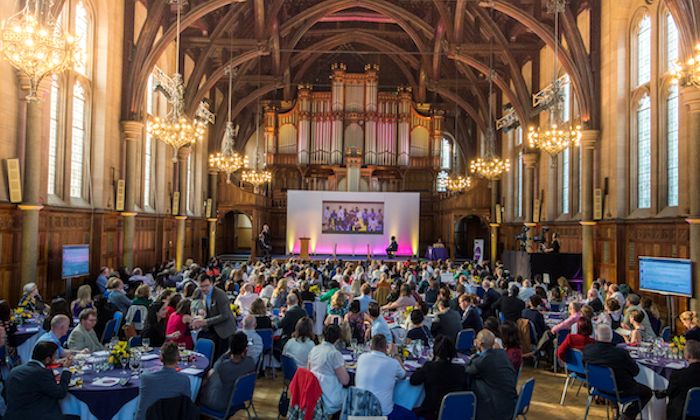 For the first time the winner for the 'Outstanding Contribution to Environmental Sustainability' category of the Making a Difference Awards will be decided by a public vote as well as judges votes.
Four entries in the Environmental Sustainability category have been shortlisted by a judging panel. Each of the four entries have, with the help of Media Services, created a short film to provide an overview of their work, on which you can base your vote.
The shortlisted projects are:
Sustainable Travel in Academia
Give It Don't Bin It
12 Green Days of Christmas 
Centre for Primary Care Green Impact Team – Project Plus
In order to vote, please follow the links to the short videos and cast your vote by 'liking' your preferred entry. Voting will close on 1 May.
This is a fantastic opportunity to increase the awareness of the great environmental sustainability work that takes place here at The University of Manchester. Please also encourage colleagues, family and friends to vote too.
The outstanding contribution to environmental sustainability award and all of this year's Making a Difference Award winners will be announced at an Award ceremony on Tuesday 1 May 2018 in the University's Whitworth Hall. 
In total there are nine Making a Difference Award categories. The full shortlist can be found on social responsibility website.