HCRI academic Dr Eleanor Davey wins International Ethics Section book prize
09 Apr 2018
Dr Eleanor Davey, Director of Postgraduate Research at the Humanitarian and Conflict Response Institute (HCRI), has won the International Ethics Section book prize for 2017, for her book: 'Idealism beyond Borders: The French Revolutionary Left and the Rise of Humanitarianism, 1954–1988'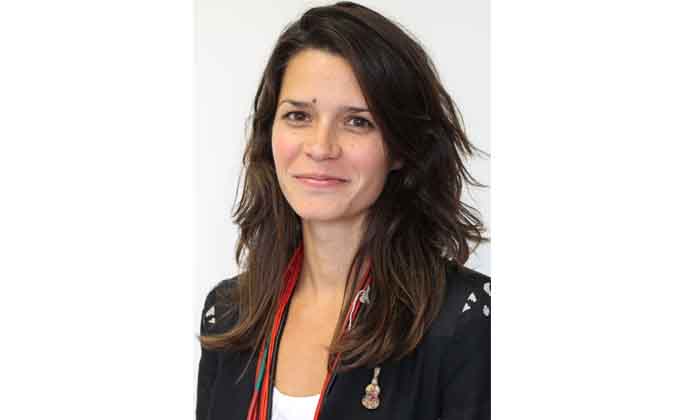 This is a joint award between the International Studies Association and Ariel Colonomos. Dr Davey's attended the International Studies Association conference in San Francisco last week, where she presented on the ISA International Ethics Book Award 2017 roundtable. 
The book, 'Idealism beyond Borders: The French Revolutionary Left and the Rise of Humanitarianism, 1954-1988', was published by Cambridge University Press in 2015. It studies the evolution of French responses to the 'third world', from radical political engagement to humanitarianism, with a focus on Médecins Sans Frontières (MSF).
Several HCRI academics also attended the ISA 2018 conference, including Dr Roisin Read, who spoke on 'Uncomfortable Desire: Confronting Love and Sexual Attraction in Humanitarian Narratives' on the panel 'Problems of Love in Global Politics'; Professor Roger Mac Ginty, who participated in various panels and roundtables around the theme of peacebuilding; Dr Birte Vogel, who chaired a panel on 'Religion, Ideology, and Extremism'; and Dr Dylan O'Driscoll, who presented 'The Competition Between Everyday Nationalism and Everyday Peacebuilding: Arab and Kurd interaction in Kirkuk, Iraq', on the panel 'Statebuilding and Peacebuilding in an Ethnically Diverse Context: Kurdish Experiences Compared.'
Dr Davey's current research, funded in 2014-17 by a British Academy Postdoctoral Fellowship, explores the relationship between humanitarianism and national liberation. A key aspect of this project is a study of the writing of the Additional Protocols to the Geneva Conventions, which took place over four Diplomatic Conference sessions from 1974-77.
To fined out more about Dr Davey visit:
For more information about HCRI and our academic staff visit: