Student Lifecycle Project key proposed improvements
04 Apr 2018
The key improvements proposed for the Student Lifecycle Project's Initial Release in September 2019 have now been announced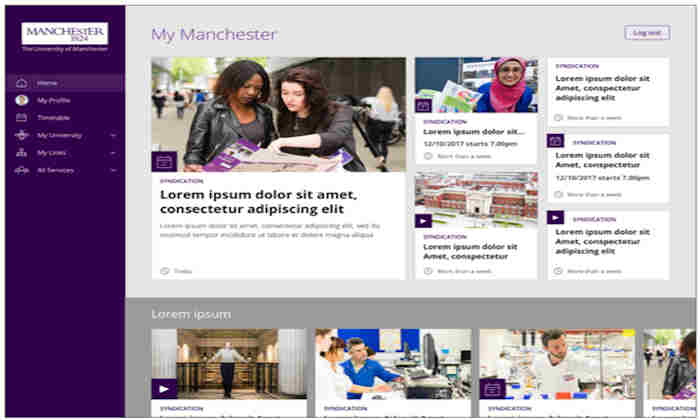 The SLP is one of the biggest change projects our University has ever undertaken. It will make things better for students and simpler for staff by introducing improved processes, procedures and ways of working. 
Around 4,000 improvements were identified during the Project's Design and Discovery phase, with a number of these proposed for delivery in September 2019, including: 
Rolling out the new My Manchester to offer holders, allowing us to display personalised content to applicants, reduce our efforts in enquiry management, and improve our conversion capabilities
Introducing a 'My CAS' area in the new My Manchester, reducing the amount of time staff need to spend on CAS's and improving the student experience, supported by automated communications and workflows to remove manual steps from some processes
Introducing functionality to allow students to print off confirmation of attendance, bank letters and other documentation at home straight from the new My Manchester, or "click and collect" rather than queuing at Student Services
Introducing a staff dashboard within the new My Manchester, giving a one stop shop to display mobile friendly personalised staff timetables, including teaching activity and student appointments, alongside notifications of outstanding tasks, such as assessments to mark, and appointment requests from supervisees or students
Allowing University support services across Schools, Faculties and central teams like Residential Life to work more closely together by introducing a single area for student support queries to be recorded and 'concern' flags to trigger earlier interventions from specialist support services if and when required
Reducing a significant burden on PSS staff by integrating Campus Solutions 9.2 with Blackboard so that marks only need to be entered once
Comprehensive details about the proposed improvements can be found here.
The Project will now enter the Ways of Working phase where, in partnership with the Directors of Faculty Operations and with significant input from other PSS and academic colleagues, we'll begin to flesh out how we want to deliver our improved processes across Schools, Faculties and central teams from September 2019.
More information