Restricted Intelligence: seen it yet?
04 Apr 2018
Watch the latest episode of our comedy mini-series series about the importance of cyber security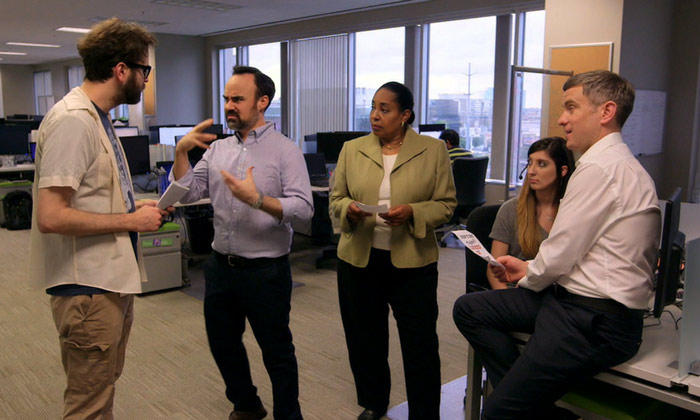 In episode three – Ask the Expert – Ian seeks out Lionel to tell him about a sophisticated phishing attack that has been developing in the office. A panic-stricken Lionel realises he's fallen for it, and tries to cover his tracks...
Episode three is all about social media phishing. Your key learning points are:
Keep up to date with any known phishing scams
Only join social media and online groups you know to be legitimate
If you receive an email asking for information, make sure it's genuine before responding.
Restricted Intelligence is brought to you by IT Services and is a light-hearted comedy mini-series focusing on the importance of cyber and data security in the workplace.
Each amusing episode is no longer than five minutes and new episodes are released every Wednesday until 2 May 2018 on the IT Services website.