ScienceX
10 Apr 2018
ScienceX returns to intu Trafford Centre on 14-15 April for the third year running!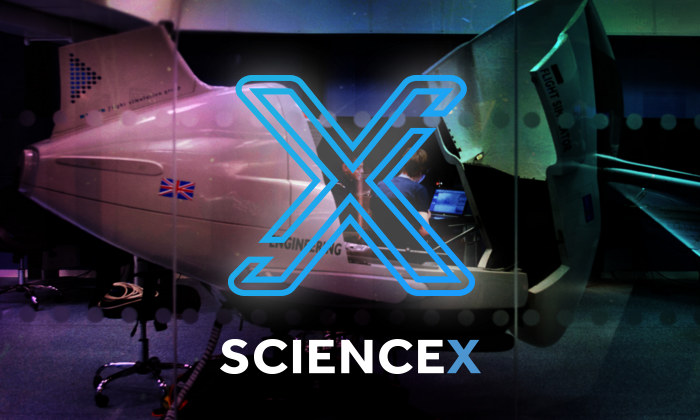 This free weekend-long science and engineering festival, organised by the Faculty of Science and Engineering at the University, is packed with amazing interactive activities to inspire and excite visitors. 
There is something for everyone at ScienceX – from the very young to the young at heart. Thrill seekers can have a ride in a flight simulator or try our Formula 1 racing car for size! Those who like technology can come and dance with robots or see the universe differently with a virtual reality experience.
There are plenty of opportunities to get hands-on with a whole host of experiments – visitors can try making futuristic materials, clouds and slime, and find out what lives in the ground beneath their feet by taking a soil safari.
Meet world-leading scientists and engineers from the Faculty of Science and Engineering, have all your science questions answered and get inspired!
This event is open to the public, colleagues and students from all over the University are encouraged to come along and bring their friends and family for a fun-filled day of science and engineering!
Please help us to promote ScienceX by sharing the links below through your networks in the local community. If you would like any additional resources or information please email Fran Guratsky.
Connect with ScienceX:
Visit our website
Like our page on Facebook
Join our Facebook event
Follow us on Twitter
Follow us on Instagram