10,000 Actions and Policy@Manchester shortlisted for Guardian University Awards
23 Mar 2018
It's a double success as 10,000 Actions and Policy@Manchester are both shortlisted in different categories of the Guardian University Awards 2018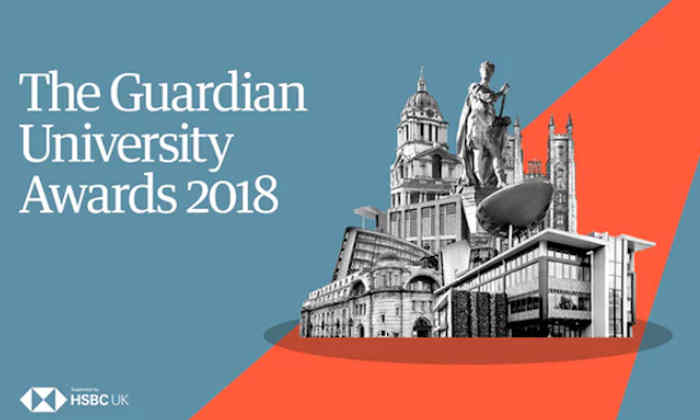 10,000 Actions, the UK's largest environmental sustainability initiative for staff in higher education, has been shortlisted in the Sustainability Project category.
The initiative supports staff by giving them the chance to learn and take action on sustainability in the University.
An online tool was developed, based on the University's own research and experience, to enable all staff to develop a personal sustainability action plan.
Environmental Sustainability Manager Lucy Millard said: "10,000 Actions has greatly increased our staff engagement on sustainability and it is great to see our impact recognised at a national level. 
"Over the summer we will be launching new, more interactive, software for 10,000 Actions as well as providing new actions to engage staff further with sustainability."
Policy@Manchester is delighted to be shortlisted for Social and Community Impact for its work on the Industrial Strategy Commission, a joint initiative with the Sheffield Political Economy Research Institute (SPERI) at The University of Sheffield. 
It was conceived and driven by a team of senior academics with diverse backgrounds - but with a shared interest in policy engagement. This group, comprising Professor Diane Coyle and Professor Andrew Westwood (Directors of Policy@Manchester at Manchester), and Professor Richard Jones and Dr Craig Berry from Sheffield (SPERI), acted as Commissioners.
The Commission's work was explicitly geared to influencing Government policy and strategy; the ambitious project timescale of nine months from launch to final report was aligned to a short 'window' to influence the Department for Business, Energy and Industrial Strategy's thinking ahead of the planned Industrial Strategy White Paper in the Autumn.
Alexis Darby, Communications and Engagement Manager at Policy@Manchester said: "We're delighted to have been shortlisted for The Guardian University Award for Social and Community Impact. Policy@Manchester's work on the Industrial Strategy Commission is something the whole team is proud of as it had a real impact. 
"For the Secretary of State for Business, Energy and Industrial Strategy to attend our final report launch and give a keynote speech on the importance of our work to developing the UK's Industrial Strategy was a real highlight."
The winners will be announced at a ceremony on Tuesday, 24 April at LSO St Lukes.
Picture credit: The Guardian