The Big Society has positive impact on local communities
19 Mar 2018
Research finds that Cameron's National Citizenship Service aids integration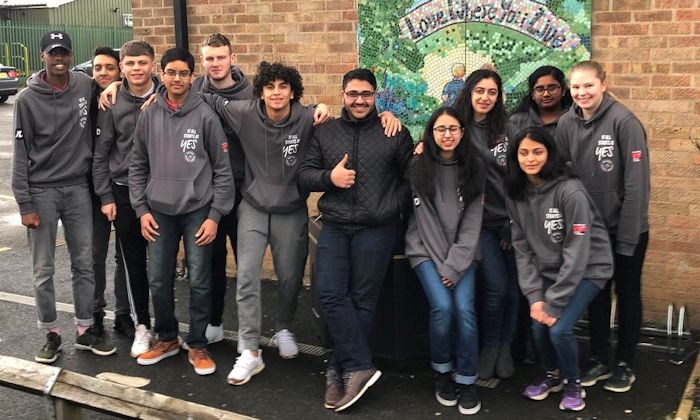 New research has found that the National Citizen Service scheme - has a positive impact on the social integration of young people from all ethnic and religious backgrounds – but particularly those from the most segregated communities.
National Citizen Service (NCS) is a national civic and social engagement scheme for young people, which was launched in 2011 by the then-Prime Minister David Cameron as part of the Conservative-Liberal Democrat coalition government's 'Big Society' initiative. 
The scheme brings together 16 and 17 year olds from different backgrounds to support their transition into adulthood through team-building activities and community projects, with nearly 400,000 teenagers having taken part so far. 
James Laurence, from the University's Cathie Marsh Institute for Social Research, has worked with NCS to investigate whether the organisation's activities are effective at building social integration, and looked closely at young people's attitudes towards people from other ethnic groups, and their positive experiences of mixing with these other groups.
He found that participating on the scheme helps to build social integration among young people from all ethnic and religious backgrounds.
However, he discovered that the scheme is particularly effective for young people who come from the most segregated or disadvantaged communities, where social integration is often weakest. Participants from these backgrounds saw the biggest improvements in their attitudes towards other ethnic groups – and how frequently they mixed with them - after taking part in the scheme. 
"It is clear from these findings that NCS has a valuable role to play in helping to close the gaps in social integration between young people in society," said Dr Laurence. "By bringing peers from different backgrounds together in environments where they work as a team, NCS helps to overcome barriers and build the kinds of bridges which help foster social integration."
"The report shows how youth engagement schemes like NCS should form an important part of any toolkit to build integration in society". 
More information