Spotlight on Professional Support Services
14 Mar 2018
Yvonne Hung, Business Engagement Officer, tells us about her day to day work and what she enjoys most about working at the University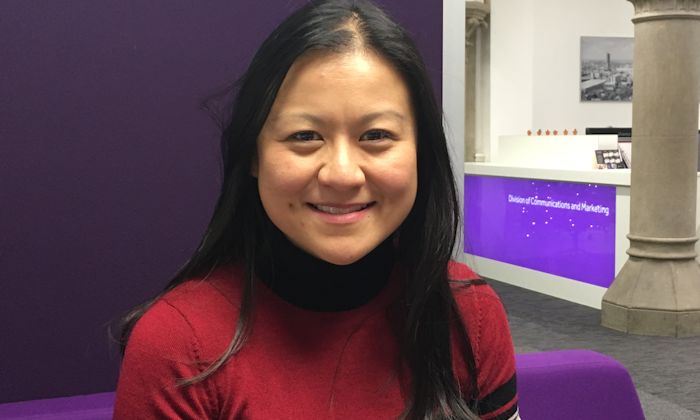 As part of a campaign to raise awareness of the different types of work our Professional Support Services (PSS) staff do and the valuable contribution they make to the University, we'll be bringing you a series of staff profiles from across the PSS. This week we spoke to Yvonne Hung, Business Engagement Officer, based in the Faculty of Science and Engineering.
What does a Business Engagement Officer do? 
My day to day work involves helping academic staff at the University connect with external organisations like our strategic partners, government organisations, charities and funding bodies. The role of the Business Engagement team is to bridge the gap between academia and industry by supporting a range of activities including research projects, consultancy, knowledge exchange, sharing facilities, professional development and recruiting talent. 
What do you like about your job? 
The work I do is interesting because it's very varied. Each project brings about a new set of challenges so you never really know what you're going to get. It's a cliché but no day is ever the same. What I like most about my role is that it's challenging and I get to do a lot of problem solving which really suits my personality – I like fixing things.
I always say to my friends, I love my job. It's not perfect but it's brilliant in so many ways.  
What do you like about working at the University?  
I was a student here twice, so I'm biased - I love this place. It's such a great organisation to work for. From a work perspective, there's so much going on as we have such a broad range of research. We're very well- known and highly regarded in many research areas, which makes my job a very interesting area to work in. When organisations approach us and ask us whether we do a specific kind of research, my answer is usually yes! 
I also like the fact that it's not just about the job. There's a lot on offer here in terms of health and wellbeing. I get involved in lots of activities - I'm a run leader for the staff running groups and I usually go to the monthly cycle to work breakfasts.  The Sporticipate programme is brilliant, I'm always dipping in and trying classes and I've also been to some of the mindfulness classes.  The University is really good at encouraging and enabling staff participate in sport and well-being activities and this helps to maintain a healthy work life balance. 
If you would like your job to be featured next please contact uninews@manchester.ac.uk with the subject 'Proud to be PSS'.