Humanities Green Impact teams' bake sale raises awareness of Fairtrade
13 Mar 2018
Bake sale success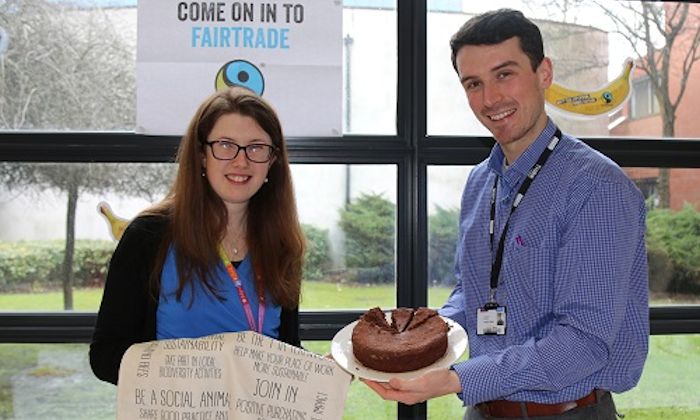 The HAGIS (Humanities Green Impact Stewards) and GrEEn (Executive Education Network, AMBS) Green Impact teams joined forces for the Great British Fairtrade Fortnight Bake Off to raise awareness of the Fairtrade Foundation and its work. 
As part of the Fairtrade Fortnight campaign – Come on in to Fairtrade – the teams challenged themselves, and their colleagues, to bake with Fairtrade ingredients. The bake off was judged by Kiera Gould who, as well as being the University's Regular Giving Officer, is President of The University of Manchester Busy Bees Women's Institute (WI), and Chris Worden, Environmental Sustainability Assistant.  
The four winners - Anusarin Lowe, Lynda McIntosh, Marianne Webb and Sarah Howarth – were presented with their prizes by the judges before the bake sale began. 
Thanks to the support of Green the Impact teams, and the staff and students who attended the bake sale, £150 was raised for the microfinance charity, LendwithCare. Funds will support entrepreneurs and businesses in developing countries. So far we have supported a farming group in Rwanda, a farmer in the Philippines and another farmer in Cambodia.