The Whitworth welcomes its one millionth visitor since reopening
15 Nov 2017
The award-winning gallery welcomed a landmark visitor on 13 November since it reopened on 14 February 2015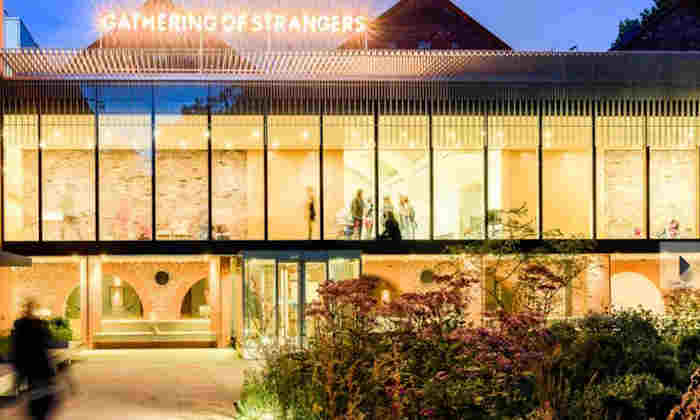 Fareda Khan, Head of Special Projects at The Manchester Museums and Galleries Partnership, presented prints and a tote bag to our one millionth visitor, 16-year-old student Farrzana Begum from Fallowfield, Manchester. 
Farrzana was very happy and pleasantly surprised as she came to see our exhibitions as part of the New North and South programme and to Instagram some images from her visit.
Farrzana and her sister received a Raqib Shaw print and Raqs Media Collective's Twilight Language exhibition catalogue as well as complimentary tea and cake for two in the Whitworth café. 
Farrzana said: "It's amazing to be the one millionth visitor of the Whitworth.  It showcases a variety of stunning cultural art.  Thank you!"