Celebrating the legacy of Stephen Joseph
03 Nov 2017
Theatre-in-the-round in British theatre: celebrating the first Fellow in Drama at the University of Manchester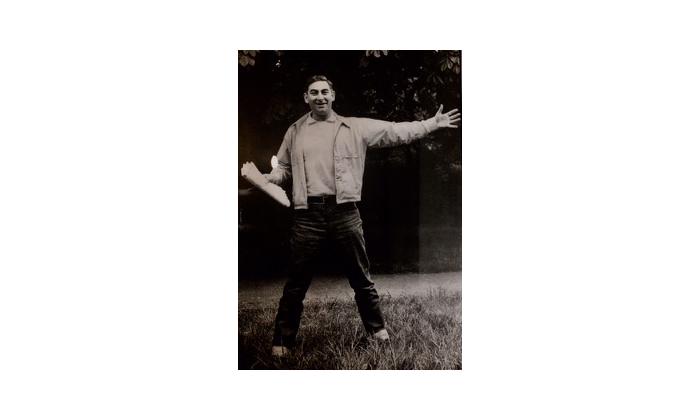 A pioneering theatre-maker and inspiring teacher, Stephen Joseph challenged the theatre establishment of the 1950s and 1960s by advocating for theatre-in-the-round, a form of theatre where audiences completely surround the performance area. Theatres-in-the-round allow for flexible, experimental and accessible staging, and create a truly democratic and intimate theatrical experience. They create relationships of equality between audience members, and between performers and spectators – each audience member has the same quality of view, and can see the actor's work up close and from all angles. In the words of Stephen Joseph, this is 'theatre in 3D'.
As well as inspiring a whole generation of theatre-makers, including Alan Ayckbourn, Peter Cheeseman, Harold Pinter, Clare Venables and Faynia Williams, he toured experimental theatre-in-the-round productions to communities in 'theatre-less' towns across the North of England. Stephen Joseph's radical influence on British theatre is evident in the artistic practice of those who worked with him, but also in the architectures of theatres across the North of England. His legacy can be felt not only in the architecture of those theatres, but also in the enduring loyalty to such spaces demonstrated by generations of audiences in Bolton, Manchester, Scarborough and Stoke-on-Trent.
Stephen Joseph was the first Fellow in Drama at the University of Manchester, taking up his post at the then newly established Department of Drama in 1962, and working at the University until shortly before his premature death at the age of 46 years in 1967.
2017 marks the 50th anniversary of Stephen's death. On Friday 10th and Saturday 11th November, staff, alumni and students from the Drama Department of the University of Manchester, with guests from professional theatre across Britain, will come together to celebrate his legacy. Undergraduate Drama students will work with four professional theatre directors from the region, all associated with theatres-in-the-round – Elizabeth Newman (Artistic Director at the Octagon Theatre in Bolton), Matthew Xia (former Associate Director at the Royal Exchange Theatre), Gwenda Hughes (Artistic Director of the New Vic Theatre in Stoke-on-Trent from 1998 to 2007), and Teunkie van der Sluijs (freelance director working in London, Manchester and Amsterdam, including at London based theatre-in-the-round, the Orange Tree). On Saturday, a symposium hosted by the Drama Department will bring together alumni, staff and guests to discuss the significance of Stephen Joseph's legacy for experimental theatre practice and theatre teaching and research today.
When he died, an obituary in The Times said that Stephen Joseph was 'the most successful missionary to work in the English theatre since the Second World War'.
Elsewhere Sir Alan Ayckbourn has written that Stephen 'knew more than any person I've ever known about playwriting, and he knew more about directing than any living person, and I suspect he knew an awful lot about acting too. It is fitting in this commemorative year to acknowledge all that this country owes to this seminal teacher.'
Image:  
1. Stephen Joseph, courtesy of Stephen Joseph Theatre, Scarborough