Have your say on University services
21 Nov 2017
Views of academic and PSS colleagues needed by Friday, 24 November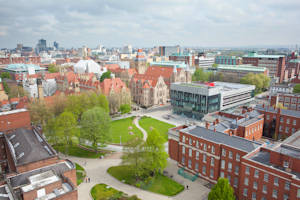 A large number of academic and professional staff will be invited to take part in a survey over the next two weeks aimed at collecting feedback on university services. The Survey will be launched on Monday, 13 November and will be open until 5pm on Friday, 24 November.
It is important that we get a good response rate therefore, if you receive the invitation, which will come from either 'noreply@surveys.cubane.co' or 'noreply@qemailserver.com' with the subject line: UniForum Service Effectiveness Survey, please complete the survey.
The Service Effectiveness Survey will collect feedback on a number of aspects of university services to help provide a clearer picture of the effectiveness of the services concerned, to understand what we are doing well and where we need to improve our services across the university. It should take no longer than 15 minutes to complete. All responses are anonymous and confidential.
The Project is being co-ordinated by the UniForum Programme Team and any queries should be directed to:
More information
For more information about the programme please visit: