Save the date for She's the Business event
13 Oct 2017
A one-day event to inspire and support women with making great ideas a reality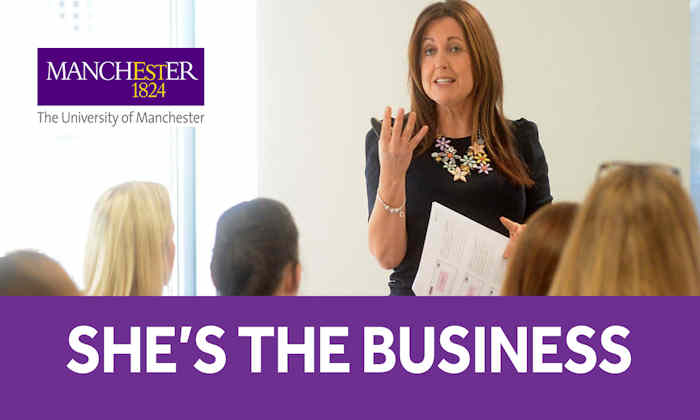 Alliance Manchester Business School will once again be celebrating entrepreneurial women by hosting another inspirational event.
Hosted by the Manchester Enterprise Centre, this free one day festival-style event will feature workshops, drop-in sessions, three female business founders telling their story and will be hosted by MBA alumna and CEO of Brighter World, Cheryl Latham.
She's The Business will feature various sessions for budding female entrepreneurs wanting to take their business and life ideas to the next level through powerful concepts and original thinking.
The aim is to inspire women and to provide them with the knowledge, tools, contacts and resilience to thrive in a globally-connected world with heavy digital dominance and strong social pressures.
There will be the opportunity to meet female entrepreneurs and experts at a number of 'pods' in the hall where you can find out about different aspects of start-up business know-how.
Full details and booking information will be published soon.
Keep an eye on Alliance MBS social media for the upcoming event announcements.
Twitter: @MBSnews
Facebook: @manchestermbs
Instagram: @lifeatmbs
#shesthebusinessMCR