Literature Live: Colette Bryce and Tara Bergin - Manchester Literature Festival
13 Oct 2017
On Monday 16 October, 8pm, at the Martin Harris Centre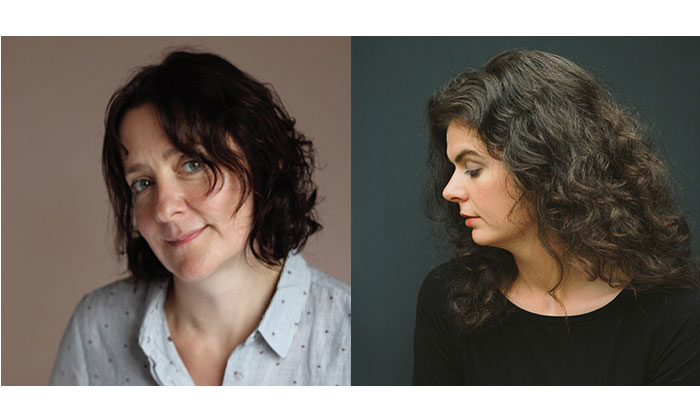 Two talented Irish poets on the ascendant, Colette Bryce and Tara Bergin, come together to read and discuss their work at an event presented in partnership with Manchester Literature Festival.
Colette Bryce is the author of four collections including The Heel of Bernadette (winner of the Aldeburgh Prize) and The Whole & Rain-domed Universe (shortlisted for the Forward, Costa and Roehampton Poetry Prizes, and winner of a Ewart-Biggs Award in memory of Seamus Heaney). Her Selected Poems is a PBS Special Commendation 2017.
'Bryce writes poems her readers will remember, and Selected Poems is one of those books you might buy someone as a gift and end up keeping for yourself' (Irish Times)
Tara Bergin's debut collection, This is Yarrow, was praised for its 'richness of beauty and experiment' (Irish Times). It won the Seamus Heaney Centre Prize and the 2014 Shine/Strong Award, and she was named a Next Generation Poet by the Poetry Book Society in 2014. She will be reading poems from her new collection The Tragic Death of Eleanor Marx, which was shortlisted for this year's Forward Prize.
The event will be hosted by John McAuliffe, poet and co-director of the Centre for New Writing at The University of Manchester, and is presented in partnership with Manchester Literature Festival.
To book:
Tickets are priced at £7 / £5 and are available from:
Further Information: