Safety appeal to cyclists and others on Oxford Road
05 Oct 2017
Whether you catch the bus, drive, cycle or walk, it's time to think and act differently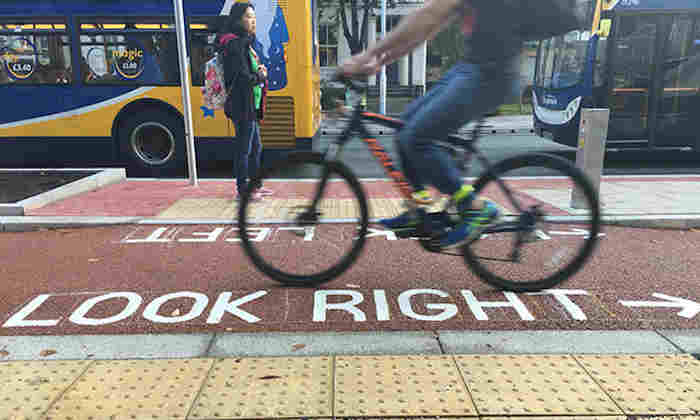 We have seen a huge transformation of Oxford Road – one of Manchester's most recognisable roads and one of Europe's busiest bus routes – to a more pleasant and greener environment for everyone.
However, whether you catch the bus, drive, cycle or walk, the changes require everyone who uses it to think and act differently. Everyone needs to play their part and know how the changes affect them.
Cyclists are asked to:
respect the cycle lanes and also other road users, such as pedestrians
stop at the zebra crossings if they observe people wanting to cross
stop at red lights at pedestrian crossings and road junctions.
Similarly, pedestrians are asked to:
only cross when the lights are on green and there is plenty of time to cross
stay alert and aware of the road and other users.
Training programmes
The University has been working with the Oxford Road Corridor Travel Group to put together a programme of training with TfGM.
To register, visit:
More information
For more information, visit: