It was a beautiful life…
05 Oct 2017
See our graduate, Afghan refugee Gulwali Passarlay give his inspiring Foundation Lecture – From a War Zone to the Lecture Theatre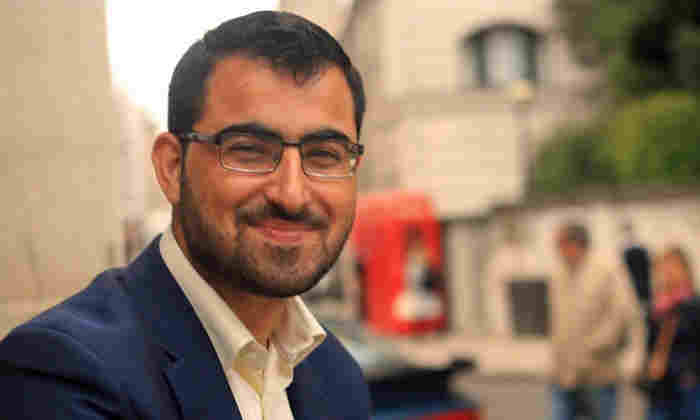 The University marks its foundation each year with its prestigious Foundation Lecture - this year, it will be given by Gulwali Passerlay, who at the age of 12 took the perilous journey from Afghanistan to Britain seeking asylum.
"It was a beautiful life," he recalls in his TedX talk in 2014 – but he was torn from working as a shepherd with his beloved grandfather by war and endured an unimaginably difficult year of solitary hardship on the road, with hunger, illness, a terrifying 50-hour sea crossing in darkness with 100 other refugees and a motorway journey clinging to a hot engine inside a lorry.
Now, having been on a Department for Education panel which scrutinizes how policy affects young people, he is on speaking terms with several politicians. He was also the first Afghan ever to take part in the Olympic Torch Relay and has written a book. This summer, he graduated with a BA in Politics and Philosophy.
"Everything and anything is possible if you have the determination, dedication and hard work," he says.
You can hear his heartbreaking but ultimately inspiring story in our 2017 Foundation Lecture 'From a war zone to the lecture theatre'.
The President and Vice-Chancellor would like to invite colleagues from across the University to attend this event, which takes place on Wednesday, 11 October.
The Foundation Lecture and Honorary Degree Ceremony will be held at 4.30pm in Whitworth Hall.
Following the Foundation Lecture, Honorary Degrees will be conferred upon Mr Nazir Afzal, Professor Dame Janet Finch, Dr Eli Harari and Professor Cornelia Parker.
The event will conclude at 6pm.
There is a theme of Social Responsibility this year and to tie in with this the formal celebrations will be preceded by an exhibition on the University's Manchester Access Programme and the Equity and Merit Scholarships, from 3–4.15pm in the Old Visitors' Centre.
There are a limited number of tickets available, allocated on a first come, first served basis. Tickets will be issued during the first week of October.
To apply
If you are interested in attending the Foundation Day celebrations, request a ticket by emailing Lesley Sisson at: