July 2017 HEFCE Catalyst Fund
26 Jul 2017
Call for bids – closing the skills gap and supporting the Industrial Strategy through curriculum development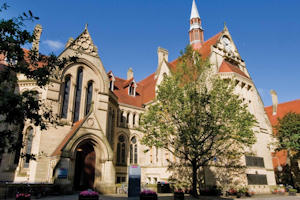 HEFCE are inviting applications to their Catalyst Fund for projects of up to £200,000 per successful bid.
Funding is available for curriculum development projects that will close skills gaps and thereby stimulate support for and sustain economic growth locally and regionally, in line with the priorities of:
HEFCE expects proposals to be collaborative between institutions and relevant employers and professional bodies, to co-design and deliver innovative curricula that will help to close skills gaps. We expect all funded proposals to be sustainable and to bring lasting benefits to students and partners.
Institutions can be involved in up to two proposals – one individual bid and one collaborative bid with other HE partners. HEFCE's closing date for this call is Monday, 25 September 2017. 
There is no specified budget allocation at The University of Manchester for additional support for catalyst funds. Proposals will only be considered if they include a supporting letter from the President and Vice Chancellor and from the Director of Finance.
To make a proposal
We will need to review and prioritise University of Manchester proposals. An early indication of interest in submitting a proposal would be appreciated. Draft proposals should be sent to the University Director of Planning Matt Atkin by Monday, 11 September 2017 so that bids can be coordinated. You can contact him at:
We would hope to have decided on those bids that can be supported by Friday, 15 September 2017.
Further details
For further details, visit: