Join us at Hulme STEAM Maker Faire, an afternoon of art, science and crafts!
19 Jul 2017
Takes place on Saturday, 22 July from 2pm until 5pm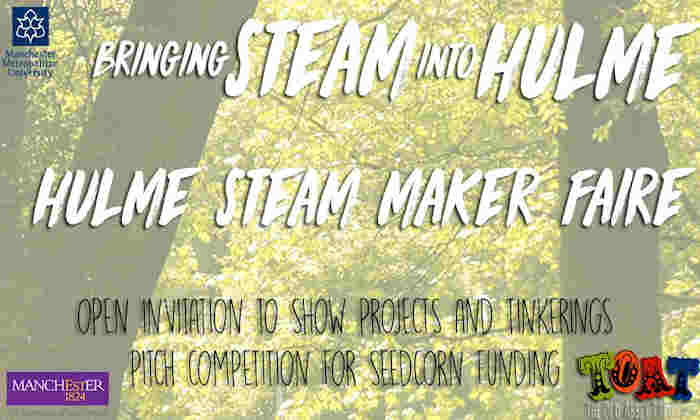 A Maker Faire is an event that celebrates DIY experiments and craft projects, and this one is all about STEAM, the intersection of art and science.
We have an exciting group of makers, showing projects from zines of microfiche to knitted explorations of geometry. There will be a full workshop on how to make your own bronze age arrow heads from bottle glass, and live art with wildlife graffiti and music.
Come explore, try out, learn and discuss, and bring ideas for what STEAM events we could run next year. 
This is the final event of 'Bringing STEAM into Hulme', a 2 month programme of art and science events at the Old Abbey Taphouse, supported by The University of Manchester and Manchester Metropolitan University.
To register your interest, please visit: