Media Fellowship for Graphene Academic
12 Jul 2017
Dr Aravind Vijayaraghavan, Lecturer in Nanotechnology at The University of Manchester has been awarded a British Science Association (BSA) Media Fellowship.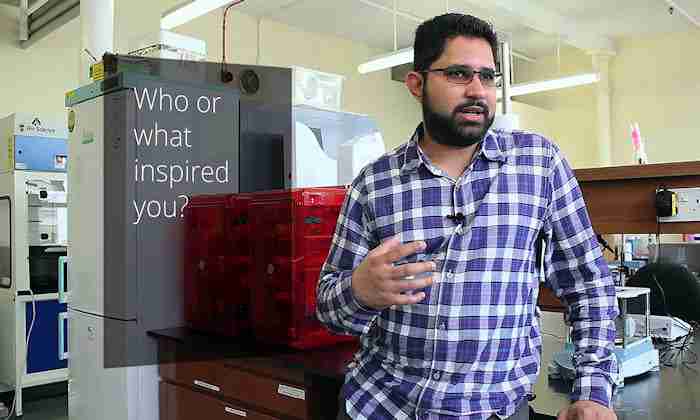 Aravind is now undertaking a placement with BBC North West Tonight, based at MediaCity, Salford. During the placement, he will join their team as a science journalist researching and reporting stories (both science and general news) across the North West region.
The scheme aims to build skills for scientists and researchers. After the placement, Aravind will be supported to share his knowledge and contacts with colleagues across the University.
He will also report direct from the British Science Festival in Brighton, 5-9 September. Where he will be covering breaking stories and events, including an Award Lecture by fellow University of Manchester researcher Dr Imogen Ridell: https://www.britishsciencefestival.org/event/the-unsung-mighty-molecules/
The British Science Association coordinates, delivers and oversees a number of different projects and programmes aimed at engaging more people with science. They work across the UK through a network of regional branches and by building partnerships with national and local organisations that share a vision of a world where science is seen as a fundamental part of our culture and society.
Media Fellowships celebrates its 30th Anniversary in 2017. You can read more about the history of the scheme, and previous Fellows here: https://www.britishscienceassociation.org/the-fellows
The University of Manchester funded their first British Science Association Media Fellow in 2017. A full list of Fellows and their funding institutions can be found here: https://www.britishscienceassociation.org/media-fellows
Media Fellowship Scheme: Connecting scientists and the media