Game, set, graphene
05 Jul 2017
World number 1 and 2 seeds Andy Murray and Novak Djokovic use wonder material racquets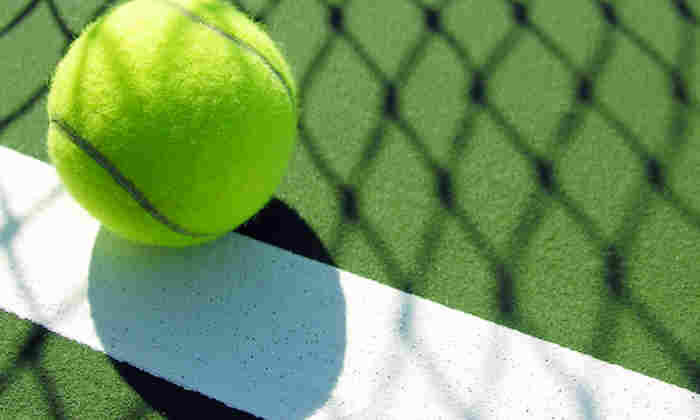 The 131st edition of The Championships at Wimbledon is currently underway with half a million spectators expected to pass through the gates of the All England Club across the 13 days of play.
3,000 miles away in Astana, Kazakhstan, the University is currently showcasing a British innovation at the UK Pavilion as part of the international 'Future Energy' EXPO 2017 that is set to quietly revolutionise the game of tennis: graphene.
One of the world's most transformational technologies, graphene was discovered in 2004 by Professors Andre Geim and Kostya Novoselov here at Manchester, it is the first two-dimensional material at just one atom thick – that's one million times thinner than a human hair.
Due to its unique structure (stronger than steel, incredibly flexible and remarkably lightweight) we have started to see its application in sports equipment, notably in tennis rackets. Andy Murray and Novak Djokovic, world no. 1 and 2 respectively, are just two of the big names who use graphene tennis rackets.
As well as sporting applications, other technologies being developed using graphene include water distillation kits that can act like sieves to remove salt from seawater to make it drinkable and ultrasensitive biosensors to improve healthcare.
Professor Robert Young commented: "Graphene, first isolated in Manchester, is a very light and strong material that makes it ideal for use in a wide range of sporting goods. As well as graphene-reinforced tennis rackets, the material is now being used in hockey sticks and skis.
"Prototype cycle frames consisting of graphene-enhanced carbon fibre frames have also been produced and graphene-enhanced racing cycles tyres, with some of the carbon black in their tread replaced by graphene, are already available commercially.
"There is increasing interest in using graphene to strengthen the bodies of sports cars and it is highly likely that it will eventually be used in Formula One."
More information
For more information, visit: