Helping a new generation of vegetable growers
30 Jun 2017
We work with Veg Box People and Manchester Veg People to bring you locally grown produce to campus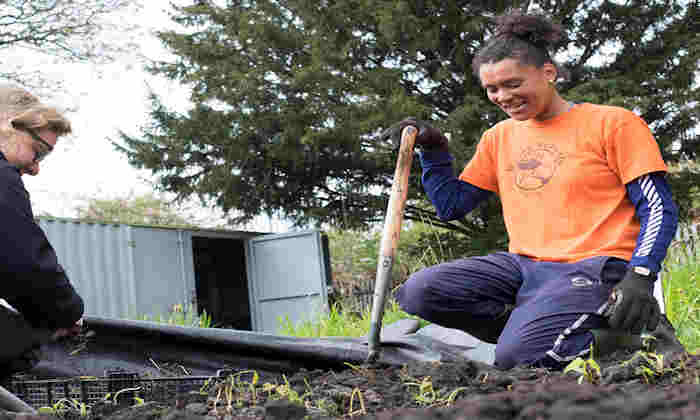 Our farming population is ageing, and it's not an easy career to move into – this is a big reason why we work with Veg Box People and Manchester Veg People to help nuture a new generation of sustainable growers. 
Over the summer you will see that lots of the local veg in the Veg Box People bags, or at the University's food outlets, comes from FarmStart. Set up by Manchester's Kindling Trust, FarmStart was the UK's very first incubator and training initiative for organic growers. This year, sports coach and RHS student Belinda is one of them.
Belinda says: "We have sown many, many seeds including beans, peas, squash, and it is really exciting coming in each week and seeing how they have grown. 
"Also each morning harvesting for Veg Box People and other buyers, it's eye-opening seeing how much work is needed to deliver what the customer wants.
"I am loving every minute...the FarmStart course teaches you so much about being a commercial grower and it's amazing going in each week!"
You can support more growers like Belinda by signing up with Veg Box People to receive a weekly veg bag which you can pick up from University Place on Tuesdays, or by eating at the Greenhouse, Eats and other University food outlets.