Queues, Clogs and Redemption
27 Jun 2017
Salford Museum and Art Gallery from 10 June to 5 November 2017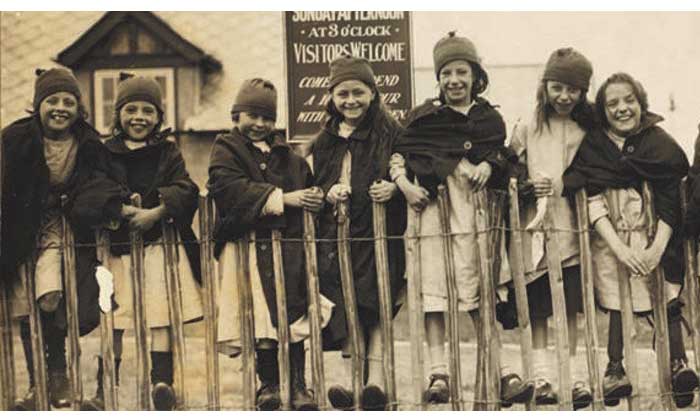 Wood Street Mission has been helping children and families living below the poverty line in Manchester and Salford since it was set up in 1869 and still helps about 7000 children and 3000 families every year.
This exhibition looks at the work of Wood Street Mission from Victorian times to the modern era.
On Wednesday 12 July, Julie Marie Strange, Professor of History will deliver a talk charting the growing popularity of the family holiday, the key role charities like Wood Street Mission played facilitating it, and explores why holidays are good for us.
The concept of the 'family holiday' is a recent one. For much of the last century, the vast majority of families could not afford an annual get-away and many children never experienced life away from home. Yet over 50,000 children enjoyed a week by the sea in Wood Street Mission's purpose-built Blackpool resort in the twentieth century. The holiday was a life changing experience with staff recounting tales of children kneeling down to kiss flowers and 'gasping' when they caught their first ever glimpse of the sea. 'I never saw so much room out of doors in my life before!' cried one child after getting to the beach for the first time.
The talk is illustrated with archive footage and costumed character performances and the ticket price includes a drink and fish and chip supper!
Further information: