Advance notice of tree removal on Brunswick Street
20 Jun 2017
Five further trees are due to be felled on Brunswick Street later this week as part of the creation of Brunswick Park, a parkland in the heart of the University campus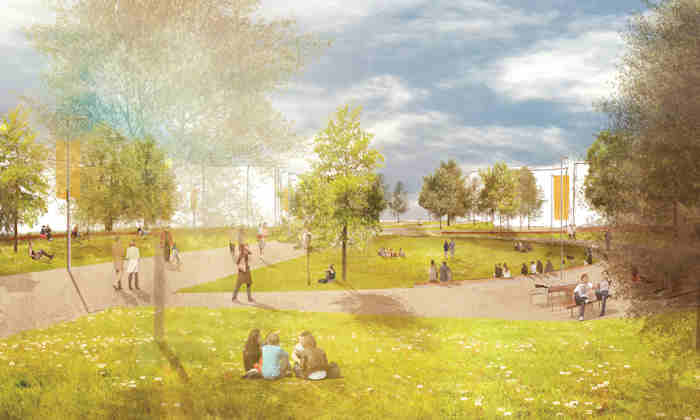 The removal of mature trees is always a difficult decision to make, and the University has pledged that it will plant at least two new semi-mature trees for every tree that is felled to open up the vista on the site. 
The tree removal will be subject to an ecology assessment for nesting birds.
Brunswick Park will see Brunswick Street pedestrianised and landscaped.
Extra trees and wider pavements will also be introduced to Oxford Road, complementing Transport for Greater Manchester's decision to make it car-free this year. 
The works are set to expand in the coming weeks, with diversion routes put in place for pedestrians and cyclists.
This work is part of the University's Campus Masterplan, a ten year project to create a world-class, single campus for our students, staff and visitors. 
As part of this strategy, the University is committed to planting more trees across the estate, helping to 'green' the campus with carefully selected species which will contribute to biodiversity.