University academic in Public Sector Top 50 Leaders List
13 Jun 2017
Professor Nalin Thakkar one of most influential Black Asian Minority Ethnic people working in the public sector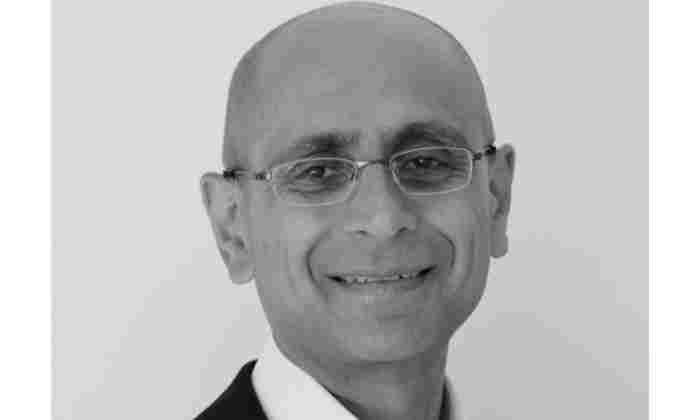 Professor Nalin Thakkar has been included in a list of the top 50 most influential Black Asian Minority Ethnic (BAME) people working in the public sector. Launched alongside a study into the lack of ethnic diversity at senior levels within the sector, the list celebrates the achievements of individuals at the top of their fields.
Professor Thakkar is Associate Vice-President and Professor of Molecular Pathology at the University as well as Consultant Histopathologist at the Central Manchester Universities Hospital NHS Trust and a Non-Executive Director of the Health Research Authority.
Professor Thakkar arrived in the UK from Uganda in his early teens. After schooling in North London, he read dentistry here at Manchester, and completed MSc in Oral Pathology and a PhD in Medical Oncology, also at Manchester. Unusually for a dentist, he followed a research and academic career in genetics and undertook specialist clinical training in histopathology.
He has also served as Non-Executive Director of the Health Research Authority (HRA) since its inception as a Department of Health 'arm's length body' in 2015. This ministerial appointment followed a long association with HRA's predecessor bodies, where he served in various capacities including National Research Ethics Advisor and National Advisor. The HRA's role is to protect and promote interests of the patients and publich health, and to make UK a great place to undertake medical and social care research.
Professor Thakkar said: "This list is important not because of the people who appear on it, but because it can inspire others – particularly our younger generations and those from BAME backgrounds – to strive to contribute at all levels in our society for the greater good."
Barbara Kasumu, co-founder of awarding body Inclusive Boards, said: "We put a lot of time and thought into creating this list – it was important to us that people were included both for their contribution to their chosen field and for creating opportunities for others.   We are delighted that Nalin has made the top 50 – his hard work is an inspiration not only to others in the Public Sector but also to the BAME community.
"By launching this list, we wanted to celebrate the accomplishments of the sector as a whole, but also make a clear case that much more still needs to be done to attract talent from diverse backgrounds."
Inclusive Boards is a unique agency set up primarily to support the third and public sector with their efforts to attract more BAME leaders at board and executive level. It has access to over 1,000 ethnic minority executives and experts with public, private, and third sector experience and has advised some of the world's leading employers in regards to attracting diverse talent. It believes that instilling diversity in the workforce brings a greater range of perspectives, experiences and ideas.
Further information
For further information and a full list of the 50 leaders, visit: