Manchester University Music Society presents Estival 2017
02 Jun 2017
6 - 9 June 2017 at the Martin Harris Centre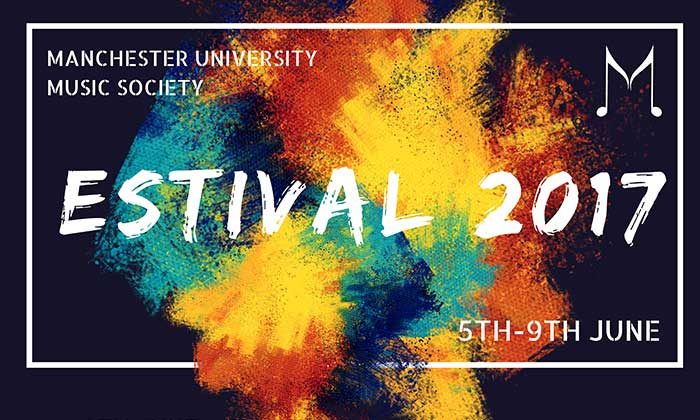 Join Manchester University Music Society in their unique equivalent to the 'Proms'!
MUMS celebrates the end of the academic year by packing nine concerts into four days in an unmissable extravaganza of music making! This thrilling annual music festival showcases everything from Symphony Orchestra and Big Band to Chamber Choirs and Contemporary Works - there is no better way to complete your year than by joining the Estival community.
Join us for FREE lunchtime concerts and exhilarating evening concerts from our talented Music Society students.
Tuesday 6 June
Wednesday 7 June
Thursday 8 June
Friday 9 June
To book:
Tickets are available from:
Further Information: