Save 30% on tickets for bluedot at Jodrell Bank
01 Jun 2017
University staff can access an exclusive discount on tickets to this year's festival of discovery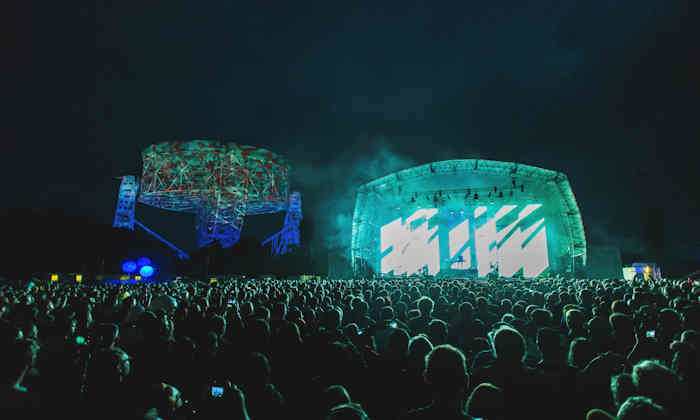 Taking place from 7 until 9 July, and set against the backdrop of the iconic Lovell Telescope, bluedot combines a truly stellar line-up of music with a ground-breaking programme of live talks and exhibits, family activities, and immersive artworks.
This year's festival includes music headliners Alt-j, Orbital and Pixies alongside an incredible programme of science content, including the popular Dot Talks series and a host of exhibitors. In fact, with over 50 academic talks and 45 research teams, it's no wonder the festival has been dubbed the 'Glastonbury of Science'.
There's an incredible arts line-up as well including an unmissable projection on the giant Lovell Telescope. And festival-goers will find plenty for kids to enjoy too, including live science shows, interactive exhibits, and fun science activities.
Save 30%!
Jodrell Bank are delighted to extend an exclusive offer to fellow University of Manchester staff to access 30% off all adult day and weekend tickets for the festival.
Visit Unidiscounts to find out more.