Local company serves up organic veg
28 Apr 2017
Join staff and students at the weekly stall run by Veg Box People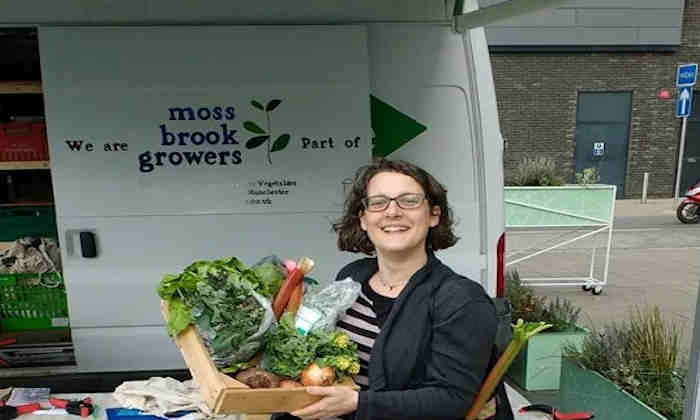 Veg Box People has been supplying weekly bags of locally-grown veg since the summer of 2015. As well as supplying super fresh, local, organic produce, customers and staff can share tips on what to do with the seasonal specialities, discuss their order and chat about how they're finding the scheme. 
Veg Box People is part of a network of enterprises incubated and supported by The Kindling Trust.  It's all about building a fairer, more sustainable food system, and it's struck a chord with people from across the campus:
Jacob Quibell signed up to reduce the carbon footprint of his food supply, particularly by lowering his 'food miles'. But he was also inspired by his dad, who does wilderness training with kids, and he's now applying for funding to take a group of school children out to one of the Veg Box People farms! 
Daniel Morrell has been a customer since VBP launched on campus, and says the quality of the veg is "light years better" than what he was used to from the supermarket. But he's also inspired by VBP's co-operative model, and believes that there's a growing appetite for food enterprises that produce less waste and unnecessary packaging.
Victoria Workman is another long-standing customer, sold on VBP since buying an "amazing" leek at one of our early market stalls and meeting some of our farmers at a customer social. She is happy to report that her food bill has "plummeted" since joining the scheme, busting the myth that buying organic produce involves breaking the bank. 
If you haven't discovered us yet, get yourself to University Place, just near the Greenhouse vegetarian cafe, on a Tuesday between 12 and 5pm. You can pick up fresh bread from Levenshulme or organic eggs from Cheshire with no commitment, and if you like the look of the veggies, chat over the details of the weekly veg bag options. See you there!