Help our soon-to-be graduates find jobs or further study places
25 Apr 2017
Please promote our Grad Fair on Thursday 4 May to your final year undergraduate and postgraduate students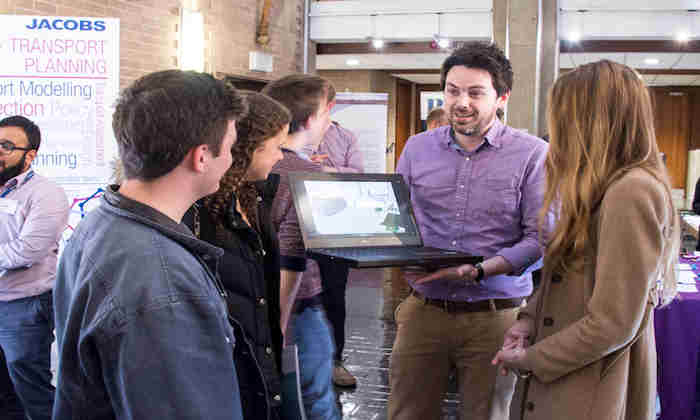 To give our students the best chance of finding employment or a postgraduate course upon graduation, The Careers Service is bringing together over 140 exhibitors with thousands of opportunities and vacancies that they are looking to fill for 2017.
Our annual Grad Fair is one of the biggest recruitment fairs in the UK, with exhibitors ranging from large, well-known recruiters (Aldi, Barclays, Teach First) to local SMEs and specialist businesses (Canddi, Mobica, Whitecroft Lighting); charities and Public Sector (Civil Service Fast Stream, Greater Manchester Police); to Media and Comms (Global Radio, MediaCom, Press Association); plus postgrad study and teaching, work and travel abroad opportunities.
There will be opportunities for all our graduates of 2017, no matter what they are studying.  
The fair will be taking place at the Armitage Centre, Fallowfield, on Thursday 4 May 2017, 10.30am – 4pm. 
Early registration is advised. We are also encouraging students to join the Facebook event for updates.
Students with disabilities 
Importantly, for the first time ever, the Fair will be opening its doors thirty minutes early (at 10am) exclusively for students with a disability or long-term health condition, allowing easier access. This will follow a networking breakfast event (9am-10am) in which students can speak to employers about issues such as disclosure and suitable adjustments in the workplace. Both events are bookable on CareersLink. 
If you would like further details as well as any promotional materials, please contact: Jenny Lister, Jenny Lister jenny.lister@manchester.ac.uk or Anna Lomas anna.lomas@manchester.ac.uk.