Lecturer to speak on remarkable story behind a Salford library
25 Apr 2017
Professor Kevin Morgan will give the annual Frow memorial lecture on Working Class Movement Library's founders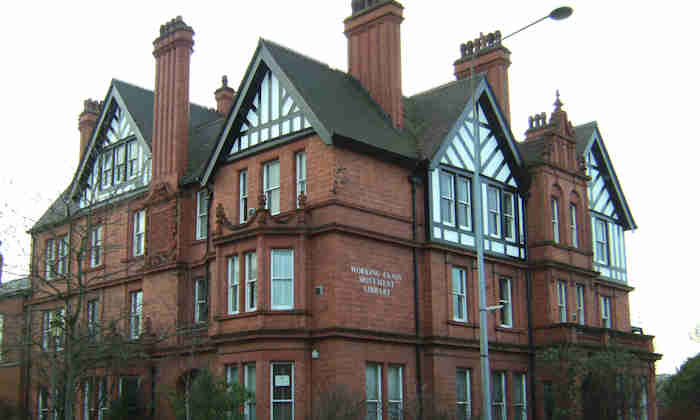 'Wait while you and I get our books together': Ruth and Edmund Frow and the making of the Working Class Movement Library will draw on Eddie and Ruth's own archive to tell how political comradeship and a remarkable Cold War love story gave rise to the Library as we know it today.  
Recently Kevin, who works as a professor of politics and contemporary history, helped in cataloguing the Frows' papers, and found the story of the Library's origins documented in an extraordinary cache of personal letters that vividly bring to life the couple's social ideals and political commitments.
It's one of the UK's most unusual libraries and is a treasure trove with records of over 200 years of organising and campaigning by ordinary men and women.  
The event, on Saturday 6 May at 2pm at the Old Fire Station, Crescent, Salford, is the eighth annual Frow Lecture, held in honour of the Working Class Movement Library's founders.
The lecture is free, with light refreshments available afterwards.  All are welcome and no pre-registration is required.  WCML is grateful to the University of Salford for making the Old Fire Station space available.