Get involved in our new Community Festival
25 Apr 2017
Would you like to be part of the University's amazing new event to open our doors to our neighbours?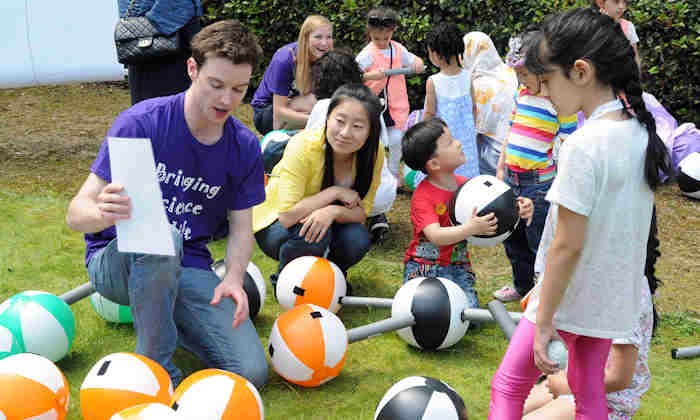 This is a fantastic opportunity to be one of our Community Festival Ambassadors supporting our new Community Festival, being held on Saturday, 17 June from 11am-3pm.
We are opening our doors to our local communities to share with them our research, culture and facilities. To engage them first-hand with what we do and grow our links with our neighbours. To provide a friendly, positive and enjoyable day for everyone. 
The Festival will be based around Manchester Museum, the Martin Harris Centre, Coupland Street, University Place and the Alan Turing Building. It will be a fun-filled day of hands-on activities including: live experiments, interactive demonstrations, musical and dramatic performances, behind the scenes tours, workshops and much, much more!
We need staff to take part in the event. To be Community Festival Ambassadors to provide a friendly, positive and knowledgeable welcome to all our visitors; to provide information and signpost people to activities; and to help with the setting up and taking down of the event.
You do not need to be available all day, specific time slots can be agreed but we would ask for a commitment of at least 4 hours. You will be fully briefed and you would be expected to attend one of the briefing meetings prior to the event. A light lunch will be provided on the day. 
Get involved
If you can spare some time between 9am and 5pm on Saturday, 17 June 2017 and would like to be part of this new exciting event, contact: 
Please speak to your line manager about the policy and arrangement for working at weekends.