Manchester in the vanguard of a materials revolution
24 Apr 2017
Regius Professorship to be conferred on Philip Withers, also set to take up the role of Chief Scientist for the Henry Royce Institute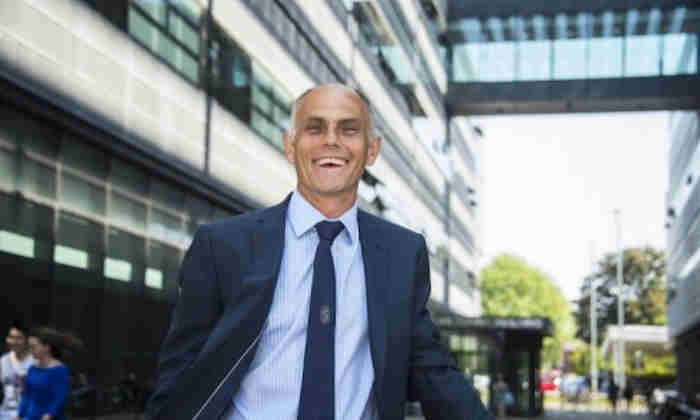 The University's position as a world leader in materials science is to be highlighted by a special lecture given by a professor who holds a prestigious title awarded by Her Majesty The Queen. 
The University of Manchester has been awarded a Regius Professorship of Materials and the inaugural holder of the title is Professor Philip Withers. This rare title is bestowed by the Sovereign to recognise exceptionally high quality research and teaching at an institution. 
As part of the celebrations marking this honour, Regius Professor Withers will give a lecture at the University's National Graphene Institute on April 25 to an audience of leading academics and researchers; representatives from the community of supporters and funders of the University and its work; as well as industrial and manufacturing partners. 
Immediately before the lecture, the Lord-Lieutenant of Greater Manchester, Mr Warren Smith, as the Queen's representative, will formally confer the Regius Professorship on Professor Withers. 
The celebrations will also feature an exhibition on materials science and its potential applications, including a little black dress featuring the wonder material graphene. 
President and Vice-Chancellor Professor Dame Nancy Rothwell said: "It's a great honour that our University's world-leading research in materials science has been recognised with this prestigious royal award.
"I am also delighted that our inaugural Regius Professor of Materials is Phil Withers. Phil has not only made a tremendous contribution to research in this highly important field but he has also been an exceptional academic leader."
Regius Professor Withers is set to take up the role of Chief Scientist for the Henry Royce Institute, which will be the UK's world-leading centre for advanced materials research and innovation based in Manchester. Having been instrumental in establishing the £235 million Henry Royce Institute, Professor Withers will, in his new role, lead the strategic development and implementation for Royce's initial core research areas.
The new Regius Professor of Materials says this internationally leading work places Manchester in the "vanguard of a materials revolution". He explained: "We can look forward to metals that actively inhibit rusting; materials that help our bodies repair themselves; materials able to withstand the harshest environments; 'super-batteries' that last much, much longer; more efficient devices and transportation able to operate for much longer on a single charge; or smart clothing that responds to the environment."
This diversity of research and links to industry is helping to give Manchester its global advantage. Cutting edge work is being carried out in state-of-the-art Manchester-based centres of excellence such as the National Graphene Institute, the soon-to-open Graphene Engineering Innovation Centre and the new Henry Royce Institute for advanced materials.
Professor Martin Schröder, Vice-President and Dean of the Faculty of Science and Engineering, said: "This combination of outstanding leadership and first-class facilities are attracting the best physicists, chemists, biologists, materials scientists and engineers to Manchester – and they are now all working together to develop the materials of the future. 
"Thanks to Manchester's pioneering spirit, the UK is now a world leader in the field of advanced materials – and this will help us to power our regional and national economies at a time of global opportunities." 
More information
To find out more about our advanced materials research, visit: