Kilburn installation to be officially opened by artist's family
21 Apr 2017
Display profiles work of artist, philosopher and pioneer in computer art Desmond Henry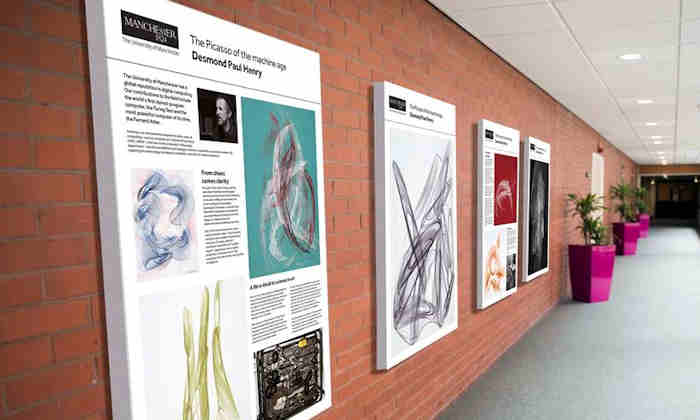 A new display on the first floor of the Kilburn Building will be officially opened on 5 May at 3pm, with Desmond Henry's family and associates attending.  
Desmond Henry, who was born in 1921 and died in 2004, used wartime analogue computing devices to create artworks, and was a member of the University's Philosophy Department. 
He discussed morphogenesis with Alan Turing and received an award from L.S. Lowry. 
Desmond's daughter, who keeps his archive, gave an illustrated talk about her father's work at the University several years ago. 
Karon Mee, from the School of Computer Science, says: "Desmond Henry was a very interesting character and a highly accomplished artist as well as an engineer and philosopher."
All are welcome to attend, alternatively the display can be viewed during building opening times on the first floor.