#ScienceX event at intu Trafford Centre this weekend
19 Apr 2017
As the Easter holidays draw to a close, join us for a science extravaganza on 22 and 23 April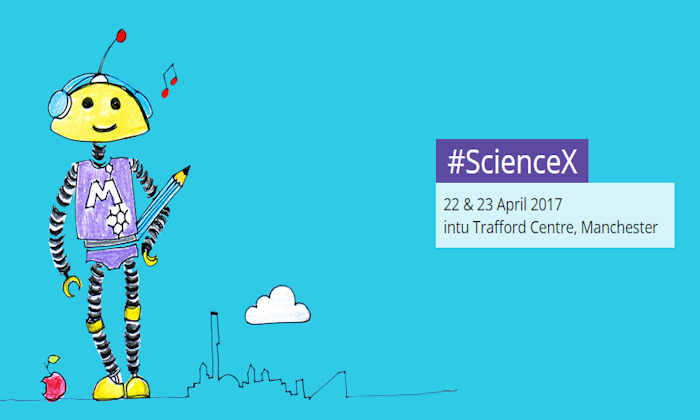 If you're looking for something to do this weekend, why not join us, the Faculty of Science and Engineering, at #ScienceX at the intu Trafford Centre.
Whether you're designing the next world-class racing car, creating a bolt of lightning in a lab or teaching a robot orchestra to play Ed Sheeran songs, life as a scientist or engineer is never ever boring.
Come along and chat to world-leading scientists and engineers - and if you fancy conducting your own experiments, there'll be plenty of opportunities for you to get hands-on with science.  
There's an app available so you have the schedule and other information available in your pocket whilst you are at the event.
We look forward to seeing you there!