Call for departments to trial electric cargo bike
18 Apr 2017
Electric assist cargo bikes are available to hire free of charge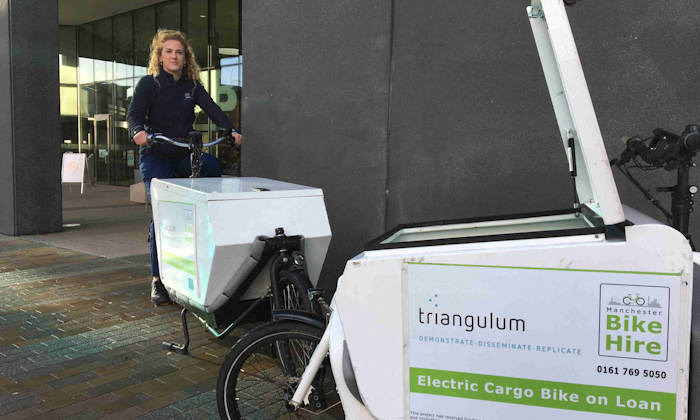 Through the EU funded Triangulum research project, electric assist cargo bikes are available to hire free of charge to faculties, schools and departments at The University of Manchester and other organisations based along the Oxford Road Corridor.
With an electric cargo bike:
Get full access to the Oxford Road bus priority area;
Travel quickly with tools, equipment and packages on board;
Carry up to 250kg load;
Park easily with no restrictions;
Beat traffic congestion; and
Reduce carbon emissions and pollution.
The best way to determine whether the electric cargo bikes could be integrated into day to day operations is to arrange a demonstration giving you the opportunity to try out bikes of different designs and sizes. 
Cargo bike induction and familiarisation provided. 
Further information: