Sir Howard Bernstein accepts honorary professorship of politics
03 Apr 2017
Former Chief Executive of Manchester City Council will also take advisory role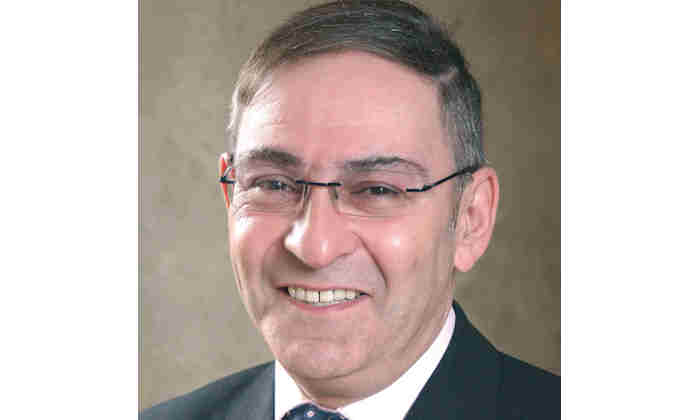 Sir Howard Bernstein will join the University this month as an Honorary Professor of Politics, following his retirement as Chief Executive of Manchester City Council.
Sir Howard will also become a part-time advisor to the University on government interactions, healthcare delivery, devolution, culture and international links, along with continuing as Chair of the Manchester Academic Health Science Centre.
President and Vice-Chancellor, Professor Nancy Rothwell said: "We are delighted Sir Howard Bernstein will join The University of Manchester. He will bring a wealth of knowledge and experience that will greatly benefit our students and staff as we realise our ambitious Manchester 2020 goals of being one of the world's leading universities, and strive to bring further investment into our city and region."
Sir Howard said: "During my time as Council Chief Executive, I have witnessed the University establish Manchester as a world-leading home for research and academic excellence, resulting in significant social, cultural and economic benefits to Greater Manchester. It gives me great pride to be joining the University, and I'm excited about sharing my insights and experiences, along with supporting the Manchester 2020 strategic plan."
Sir Howard Bernstein has worked for Manchester City Council for 45 years, serving as Chief Executive since 1998 where he has performed a central role in the regeneration and economic growth of the city.
Prior to his role as Council Chief Executive, he led Manchester Millennium Ltd from 1991 to 1996, where he oversaw the transformation of the city centre following the IRA bombing.
During his tenure, Manchester has achieved unprecedented investment and growth, with major developments such as Spinningfields and investments in the Northern Gateway and HS2.
Sir Howard was instrumental in securing Manchester's hosting of the 2002 Commonwealth Games - then the largest multi-sports event hosted in the UK, which was then followed by pioneering investment in sports and community facilities focused around the Etihad Campus, and the significant regeneration activity now underway in Ancoats and New Islington, which together are driving the resurgence of East Manchester and the eastern expansion of the city centre.
Sir Howard has also championed the city's infrastructure development, including the Metrolink tram network and the establishment of Manchester Airport as a PLC, which provided the platform for significant investment.
Policy achievements include the establishment of working relationships between the ten Greater Manchester local authorities, resulting in the formation of the Greater Manchester Combined Authority in 2011, which supported the development of the Northern Powerhouse initiative, and led to a series of historic devolution agreements - transferring significant powers and resources from central government to Greater Manchester.
Following these agreements, he also led the development of a Memorandum of Understanding between the Greater Manchester local authorities, NHS England and the Greater Manchester Clinical Commissioning Groups (CCGs) which secured the devolution of all health and social care funding to Greater Manchester, putting place new partnership arrangements that are helping to make services more financially viable while improving care outcomes for residents.