Learn about our research for World Cancer Day
31 Jan 2017
Special Manchester Cancer Research Centre event – with tour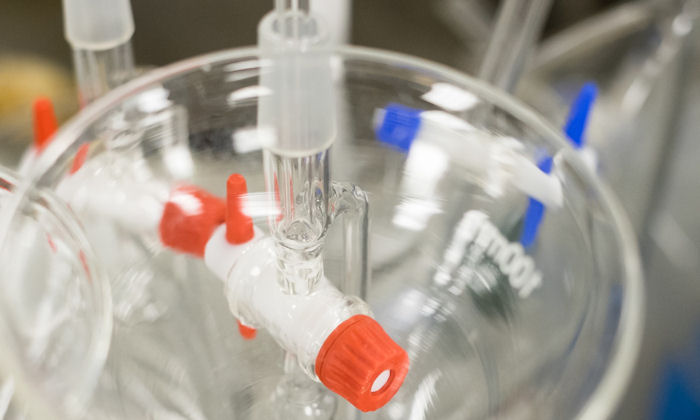 The Manchester Cancer Research Centre (MCRC) is hosting a special edition of the MCRC Research Café on Thursday, 2 February to celebrate World Cancer Day.
It starts at 11am in Café VIVO, with Wes Dale and Professor Andrew Wardley from The Christie providing insight into the impact of cancer locally and nationally, and the challenge the MCRC faces.
They will explain how developments in Greater Manchester, such as the Greater Manchester cancer board and DevoManc, could drive forward progress, bringing in new initiatives and research innovations.
Following the Café talk, there's a photo opportunity to demonstrate how the MCRC partners are uniting in cancer research.
Finally, staff from the University have the chance to join a quick tour of the MCRC labs, meet the scientists and learn more about the MCRC.
To book
If you are interested in joining a tour, please contact:
Further information