Former student nominated for second Oscar
30 Jan 2017
High hopes for moving documentary on heroes of Syria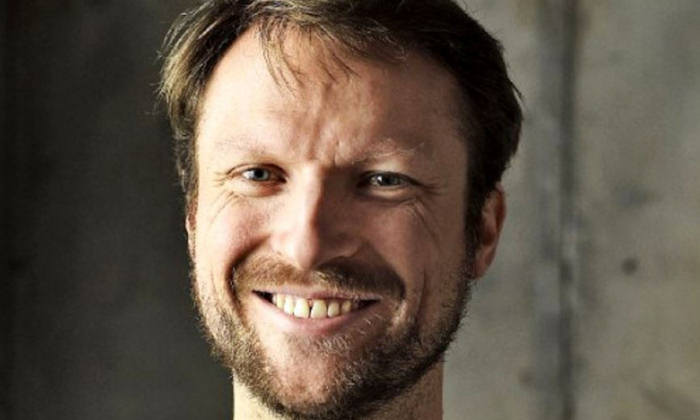 Orlando von Einsiedel, one of our former Anthropology students, has been nominated for an Oscar in the short documentary category – only two years after he was last shortlisted.
His last nomination was for documentary Virunga in 2015, which was about the conflicts between conservationists, militiamen, poachers and oil companies in a Congolese national park and was executive produced by Leonardo DiCaprio.
His new film, The White Helmets, follows the Syrian Civil Defence forces rescuing those caught in the crossfire of the country's civil war.
In the five years since the conflict began, more than 250,000 Syrians have died – but thanks to the White Helmets, over 60,000 lives have been saved.
Orlando first heard of them when he saw footage of them pulling a baby from the collapsed building after a bombing, and was further moved when he discovered that they were regular citizens including blacksmiths, accountants, teachers and students.
He joined a training camp for their volunteers in Turkey and met Khaleed Khateeb, a 21-year-old student who had been filming rescue missions and posting them on YouTube since he joined the White Helmets in 2013.
Orlando gave him training and better camera equipment, and told him to keep on filming, which he did for the next twelve months. The results have been turned into a moving 41-minute documentary for Netflix, which has caught the attention of the Oscar judges.
"We were so moved when we found out who the rescuers were, and their story reignited my faith in humanity," said Orlando.
The University's Granada Centre for Visual Anthropology has been widely recognised as the world's leading centre since its creation in 1987. Its alumni include Gavin Searle and Andrew Palmer, who won BAFTAs in 2011 for BBC series 'Welcome to Lagos'.
"The social impact of Orlando's films is important," said Andrew Irving, the centre's director.
"Virunga helped bring about important environmental protections in one of the world's most endangered habitats, while The White Helmets, helps us understand the lives of ordinary citizens living under extraordinary circumstances. This is especially significant, given how perceptions of Syrian refugees and migration are currently shaping the direction of European and American policy and politics." 
"Orlando is a real inspiration to our current students in terms of what they can go on to achieve. A mark of his commitment to future film-makers is that alongside his worldwide work, he still finds time to return to Manchester to run workshops on the MA Visual Anthropology course which are hugely appreciated by students."