Try something new! Chinese calligraphy and brush painting at Confucius Institute
20 Jan 2017
Discounts available to wider University community for ancient Chinese art courses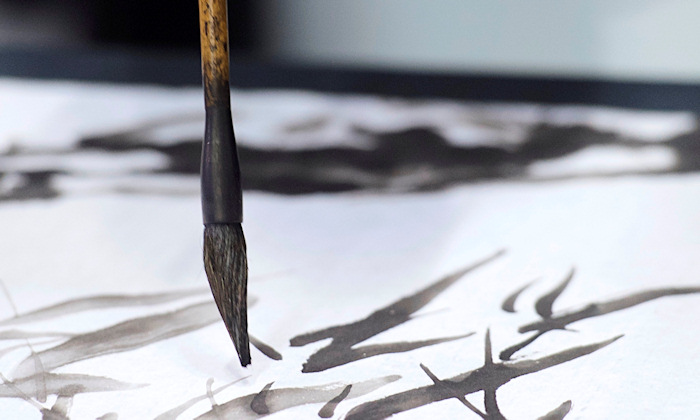 Get creative and try your hand on traditional Chinese art forms and create your very own Chinese artworks.
Calligraphy (shufa) is the traditional art of writing Chinese characters, and a fundamental part of Chinese culture. After centuries of evolution, calligraphy has developed into a truly unique art form. Chinese brush painting date back some 5000 years ago and involves bold and expressive strokes to portray the essence of a given subject  with multiple tones of ink and watercolour.
Our teachers will show how to use Chinese brushes and ink, mastering the basic strokes that underpin Chinese writing and painting. By the end of the course you will be able to create your own calligraphy or painting works worthy of decorating your home or office. No previous knowledge of Chinese is required.
The Confucius Institute offers beginner and post-beginner classes and there is an exclusive discount for University students and staff.
Further information
Visit: