Craig Ogden and Jacqui Dankworth (part of Craig Ogden's Guitar Weekend 2017)
19 Jan 2017
On Saturday 21 January, 8pm, at the Martin Harris Centre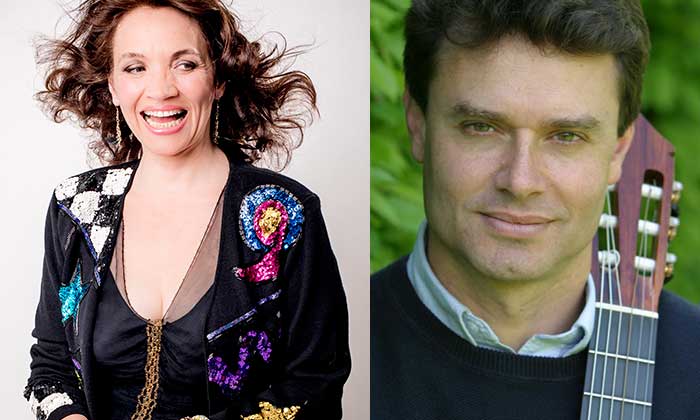 Jacqui Dankworth is one of the most highly regarded vocalists in the UK. Known primarily as a jazz singer, Jacqui's unique musical palette also draws on folk, soul, classical, blues and numerous other influences.
Craig Ogden is one of the world's finest classical guitarists. He is known both for his No. 1 chart-topping CDs for Classic FM and for his virtuosic concerto performances with orchestra, as a chamber musician and soloist at major venues around the world.
This concert is part of Craig Ogden's Guitar Weekend 2017 at The Bridgewater Hall. For information about other events over the weekend please visit www.bridgewater-hall.co.uk. 
To book:
Tickets are priced at £20 / £15 and are available from:
Martin Harris Centre Box Office 0161 275 8951 (12.30-2.30pm weekdays) or
Online at The Bridgewater Hall
Further Information: