Maria Balshaw to step down from The Whitworth and Manchester City Galleries
17 Jan 2017
After 11 years at the forefront of Manchester's arts and cultural scene, the University today announces that Dr Maria Balshaw will step down as Director of The Whitworth and Manchester City Galleries in early summer, to take up the role as the first female Director of Tate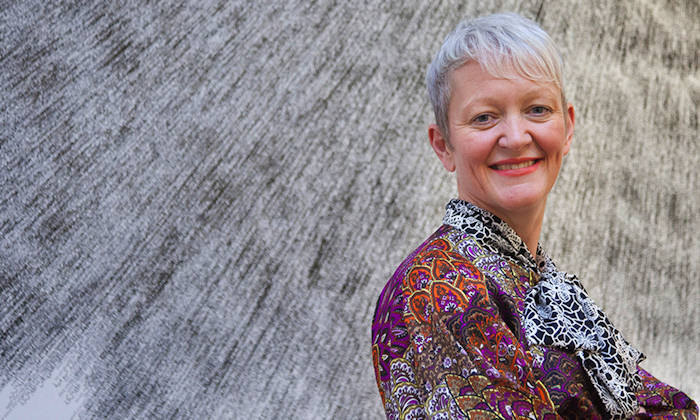 Maria has been an integral part of the city's cultural reinvigoration, helping to secure Manchester's place as an internationally significant home for the arts. Alongside her role as Director of two major Manchester institutions, she held the post of Director of Culture for Manchester City Council and in 2015 was awarded a CBE for services to the arts in the Queen's Birthday Honours List.
Professor Dame Nancy Rothwell, President and Vice-Chancellor, said: "Under Maria's inspiring leadership the Whitworth, and the arts in Manchester, have been transformed. The numerous awards and accolades the Whitworth has received are a testament to the high esteem her work is held in by the culture sector. Though we are very sad to see her leave, it is in recognition of her achievements in Manchester that she has been selected for such a prestigious new position."
Maria Balshaw commented: "I am honoured that the Tate trustees have asked me to be Director and take forward the next exciting chapter of Tate's life. I'm immensely proud to have played a part in making Manchester one of the leading cultural cities in the world and I look forward to seeing what my wonderful colleagues at the Whitworth and Manchester Art Gallery do next."
An academic by training, Maria has worked as a Director within the cultural sector for the past 14 years. Since 2006 she has coordinated a challenging programme of historic, modern and contemporary exhibitions that capitalised on the Whitworth's university location as well as having a strong international profile. She was the driving force behind the £17 million redevelopment project of the Whitworth, which has seen the gallery enjoy record-breaking visitor figures since it reopened in 2014 and win the Art Fund Museum of the Year Prize in 2015. She has also been a key player in the creation of Factory, Manchester's £110 million arts venue planned for the former Granada TV studios.
In 2011 she took on the role of Director of Manchester City Galleries alongside her duties at the Whitworth. This dual Directorship represented a unique partnership between the University and Manchester City Council, bringing the two institutions and Manchester's historic and modern art collections into complementary alliance for the first time in their history. Retaining their separate governance arrangements and their distinctive personalities the two Galleries evolved complementary programmes and joint exhibition projects that built on the strength of the city collections and a spirit of Manchester radicalism.
Professor Colin Bailey, Deputy President and Deputy Vice-Chancellor, who has responsibility for the University's public institutions, added: "Working closely with Maria over the last few years has been a genuine pleasure as I've been able to see first-hand her passion for the arts. The Whitworth is an incredible success, inspiring thousands of people of all ages, thanks in no small part to the work Maria has carried out."