Science Council Employer Champion status for University
17 Jan 2017
Manchester is the latest Russell Group university to become a Science Council Employer Champion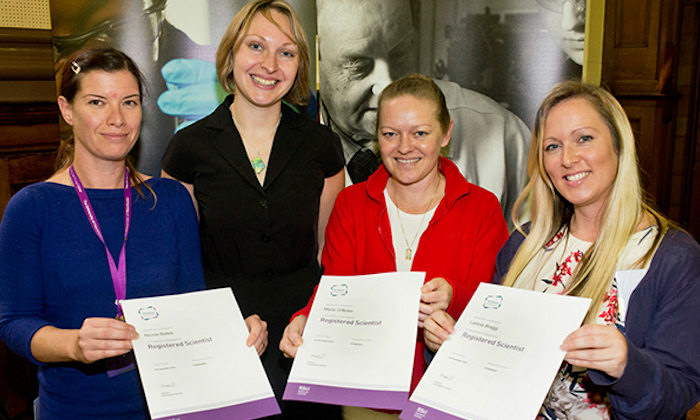 At an event held last month, Jonathan Winter, Head of Staff Learning and Development, was presented with the Science Council Employer Champion plaque, while the first four members of our staff to become Registered Scientists were given their certificates.
Nearly 200 of the University's technical staff gathered to celebrate the launch of a new cross-faculty technical networking group, Technical Excellence at Manchester (TEaM). Presentations were given by Jonathan Winter, Hannah Kowszun, Dr Carol Yates, who spoke about the evolving status of the technical career within science research and academia, and two members of the TEaM steering group who reported on survey results concerning the challenges technical staff face across the University.
Lisa Grady, a member of the TEaM steering group, said "The steering group were thrilled to see so many staff really engage with the group's purpose and we look forward to seeing that enthusiasm at future events in the New Year".