Closure of Brook Street
06 Jan 2017
To help you travel to work during the four-week closure, TfGM are offering our staff a 50% discount on bus travel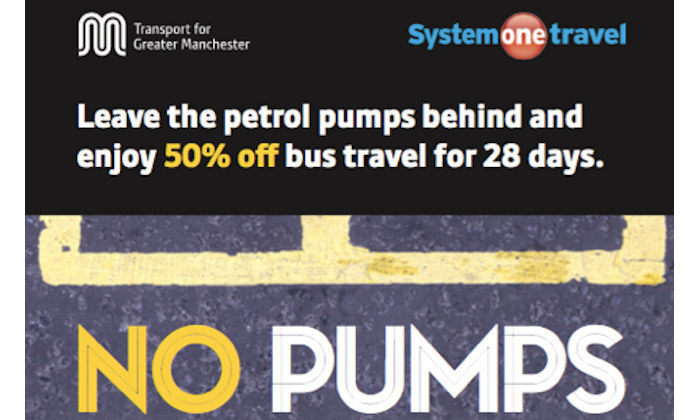 The closure of Brook Street will take place between Princess Street and Upper Brook Street from Monday, 9 January for approximately four weeks. It is expected that this may cause disruption to your normal mode of travel to and from the University. Unfortunately, congestion in the area is expected, particularly at peak times, and especially in the evening, so your journey may take longer.
However, this may be the perfect opportunity to choose an alternative mode of transport to work in order to avoid heavy traffic around the Brook Street area and the Mancunian Way. To help you achieve this, TfGM are offering all University staff who usually commute to work by car, 50% off bus travel for a total of 28 days. You can now benefit from getting a 28 day any day bus ticket for half price at £30, rather than £60.
To apply for this 50% off ticket, all you need to do is complete a short survey, fill in the application form at the end, print it off and take it to the Environmental Sustainability office (1.008 Beyer Building, at the top of the narrow staircase opposite the lecture theatre) for stamping and authorization. You will then be able to pick up your discounted ticket at a Travelshop.
Please bear in mind that the closure of the road will divert some buses around the work area, and may cause disruption to your bus journey. Services will be diverted around the work area. The following services are affected: 50, 130, 147, 173, 191, 197.
Find out more
Plan your journey in advance using:
Information on the city centre works around Manchester: