Crafty fundraising earns more than £1,000 for charity
07 Dec 2016
InStitches, the University craft group, held another successful sale raising £300 in just two hours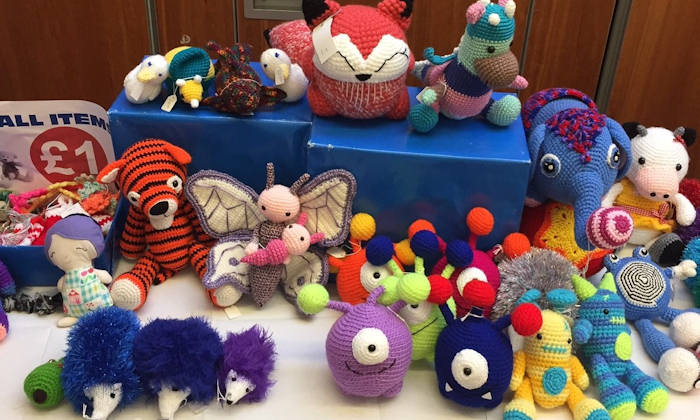 This takes the overall total raised this year to over £1,000. The total includes income from the sales, a raffle, and from orders fulfilled in between sales. Proceeds are divided between Wood Street Mission and the local Foodbank.
Our thanks go to Meriel Barham from the School of Chemistry who arranged the time and place for the latest sale, to Jane Wells and Genevieve Pridham from RBESS who are the driving force behind the sales, to their colleagues Seamus Byers and Michelle Davies who arranged bookings and carried boxes across Oxford Road, and to all members of InStitches who made items for the sale, helped to publicise the event, and helped out on the day.  And to everyone who bought something and helped to spread the word!
For all those who asked about the next sale, we will soon be making plans for next year when we hope to have a summer sale as well as a winter one. 
Further information