Gemini Ensemble Celebratory Concert: "Professor Philip Grange at 60"
13 Dec 2016
On Friday 16 December, 7.30pm, at the Martin Harris Centre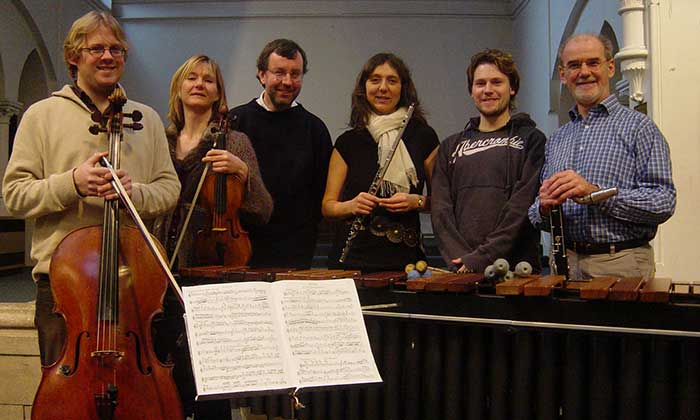 Internationally acclaimed ensemble Gemini performs a concert to celebrate music professor, composer and respected colleague Philip Grange's 60th Birthday.
Professor Grange has had a long association with Gemini, and the concert will feature the première of a major new Grange work, Shifting Thresholds.
The new work is strongly influenced by structures in Samuel Beckett's novel Malonie Dies. Other works are linked to Beckett – music by his close friend Morton Feldman, and his love of Beethoven's Ghost Trio.
This concert is supported by the Ida Carroll Trust.
To book:
Tickets are priced at £14 / £9 / £3 and are available from:
Martin Harris Centre Box Office 0161 275 8951 (12.30-2.30pm weekdays) or
Online at Quaytickets
Further Information: