FSE students win top prizes in an Innovation Challenge Competition
30 Nov 2016
During Welcome Week, 1,500 Year 2 students took part in an 'Innovation Challenge' - a new employability initiative as part of the Managing My Future programme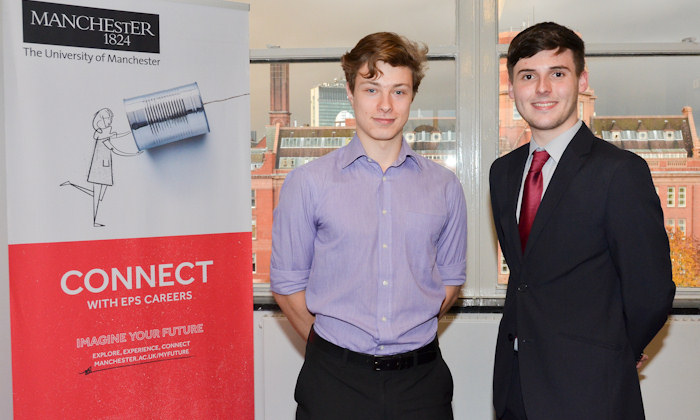 Organised in 370 teams from across the Faculty of Science and Engineering, the students were tasked to critically assess a common household item (eg a trainer, a coffee cup, a bicycle light), innovate the product, brand it and then propose how to get it to market.
The winning teams from each academic School were then invited to compete in the recent Innovation Challenge Final. They pitched their innovative products and business ideas to a panel of judges from industry, representing IBM, Jacobs, BWB Consulting and RBS, who also sponsored the prizes.
The overall winners were:
1st place prize - a summer internship with Jacobs and £500: Luke Shipton and Daniel Sieradzki, School of Mechanical, Aerospace and Civil Engineering;
2nd place prize - £350: Saskia Hoekx, Kyrie Hobson, Jack Hilton and Matthew Holt. School of Chemical Engineering and Analytical Science;
3rd place prize - £200: James Reid, Cameron Wells and Josh Hellawell, School of Mathematics.