2017 University Purple Wave - Register your interest now
08 Dec 2016
The University is looking to expand on the success of 2016's The Great Manchester Run 10k project by engaging 3,000 staff and students in the 2017 event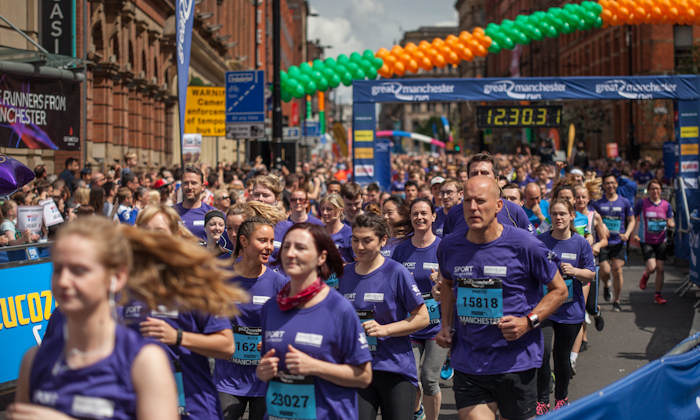 If we achieve this number, the University will be given its very own purple starting wave on Sunday, 28 May 2017 exclusively for entrants and will achieve a new record as a non-charity team entrant.
This is an extremely exciting initiative designed to support the physical and mental health and wellbeing of our staff and students, as well as giving us the opportunity to raise hundreds of thousands of pounds for some fantastic causes which support our wider social responsibility agenda. Places for the event will be heavily subsidised to £25 for staff and £20 for students (down from £38) and will include a purple running T-shirt for everyone to wear on the day to create the magical 'purple wave'.
You will be able to purchase your places in the near future. In the meantime, to keep up to date with all information and be notified when sales go live, register your interest at:
Please also encourage all of your networks to run with us!