You can help us improve IT online support
22 Nov 2016
We're looking for staff and students to work with us in enhancing our IT online service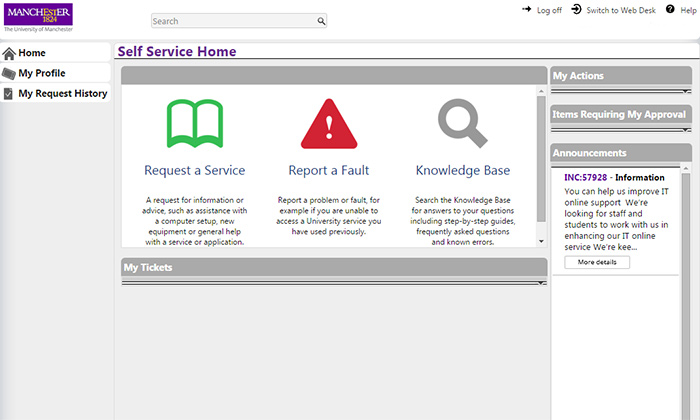 We're keen to improve the IT support experience of all of our staff and students. One of the ways we're doing this is to discuss your usage and interaction with the Support Centre Online.
We're asking for volunteers to come along to participate in some customer focus groups, which will give us an opportunity to better understand your needs and how we can meet them.
We'll provide drinks and refreshments in exchange for your constructive and honest thoughts.
To take part, or if you'd like more information, contact Kim Comer, IT Training Manager.
IT Services