TEaM up for Technical Excellence at Manchester
15 Nov 2016
Technical staff - you're invited to the launch event of a new forum especially for you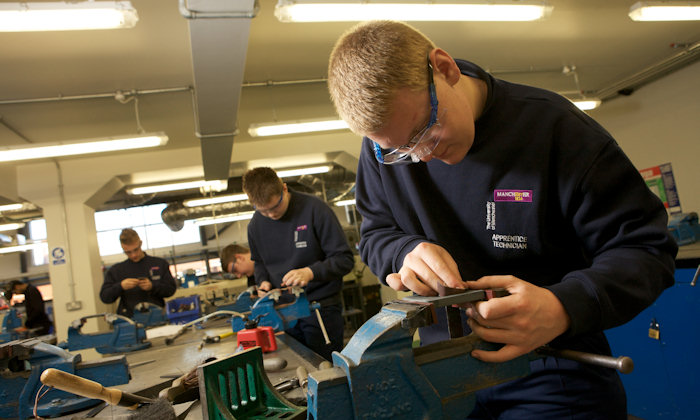 The inaugural event of Technical Excellence at Manchester will bring together technical staff from all areas of the University to talk about our achievements and celebrate our vital contribution to teaching and research within our University and beyond.
Joining us will be the University Technical Champion, Professor Colin Bailey (Deputy President and Deputy Vice-Chancellor). The Science Council of Great Britain will attend to present us with the prestigious Employer Champion Award and Registration awards to some of our colleagues.
There will also be summary feedback from the recent Technical Excellence @ Manchester survey and an opportunity to meet the members of the steering group to discuss ideas and provide additional feedback which will help shape the future of this exciting initiative.
TEaM is a unique opportunity to contribute to the development of a forum created by Technical Staff for Technical Staff.
Thre event will take place on Monday, 12 December 2016 (10.30am-2pm) in the Great Hall, Sackville Street Building, Sackville Street.
Food and refreshments will be provided.
Programme
Introduction to TEaM - Colin Bailey, Academic Technical Champion, Deputy President and Deputy Vice-Chancellor
Science Council Employer Champion Award and presentation
Professional registration awards for technical staff
Key note speaker - Dr Carol Yates, 'Technical staff - making things possible'
Survey - results and feedback from the recent TEam staff survey and future plans for TEaM
We very much look forward to your joining us at this inaugural event. Please show your interest by registering at: