Permanent changes on Oxford Street
16 Nov 2016
TfGM's latest update also includes news about the next phase of resurfacing work on Oxford Road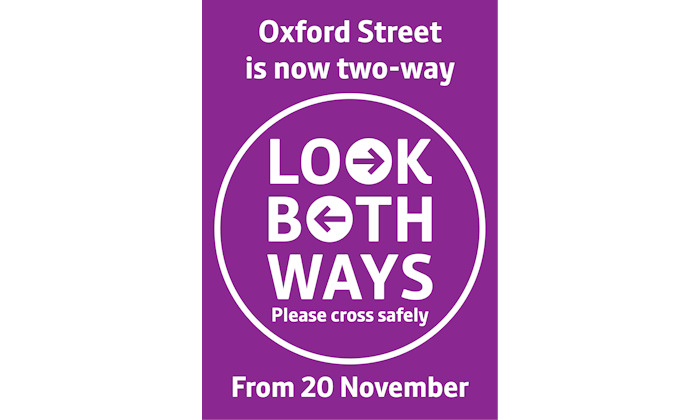 Permanent changes on Oxford Street
The next phase of Transport for Greater Manchester's work to transform the Oxford Road corridor will begin on Sunday 20 November, bringing changes to Oxford Street.
The changes are to allow a bus, cycle and pedestrian priority zone between Whitworth Street and Portland Street and include opening the road to two-way traffic.
The most noticeable change is that Oxford Street will have two-way traffic and a new bus gate. Local access traffic will be able to use the outbound side of the street between Portland Street and Whitworth Street. The bus gate at Whitworth Street will restrict access inbound to buses, cycles and hackney carriages only, with all general traffic prohibited between 6am and 9pm and required to turn left into Whitworth Street West.
Other changes include:
A no right turn from Whitworth Street into Oxford Street between 6am and 9pm. Buses, cycles and hackney carriages will still be able to make this turn;
A no right turn from Oxford Street into Whitworth Street at all times;
A no right turn from Oxford Street into Whitworth Street West at all times;
A no right turn from Chepstow Street into Oxford Street, except for cycles, at all times.
Highway signage advising drivers of the changes will be visible when the changes go live this Sunday and TfGM will be supporting this in the days before by pushing the message out via our roadside signs.
For many years, traffic in this location has been one-way, so TfGM are raising pedestrians' awareness of the change to two-way traffic flow by installing signs (shown in the photo) on the two main pedestrian crossing points.
This online map shows what's changed and how the new traffic priorities will work:
Resurfacing work starts
Closer to home, a section of Oxford Road will be closed to all traffic from Saturday, 26 November, while the next phase of resurfacing work is carried out.
To enable the work to be completed safely and efficiently, the road will be fully closed from Brunswick Street up to and including the junction of Booth Street East and West.
As Booth Street is the main east-west crossing point for motorists, the work will be split up to minimise inconvenience. To achieve this, Booth Street will only be closed over the weekends of 26/27 November and 3/4 December. During the week, the Booth Street junction will remain open while the resurfacing work continues between Brunswick Street and Booth Street.
This phase of work will be completed by the end of Sunday, 4 December.
To help drivers get around the work, Manchester City Council will be installing on-highway diversion signs on surrounding routes.
Buses will use Hathersage Road and Upper Brook Street when travelling in to the city. A full bus service diversion list will be published later this week.
To improve bus journey times during this period, general traffic from the Fallowfield end will be directed to turn off at Dickinson Road before joining Upper Brook Street. Drivers heading away from the city will also be directed onto Upper Brook Street.
General traffic will still be able to access Hathersage Road but, where possible, drivers are asked to turn off sooner so that bus services can move more freely.